Maintenance Program
Become A Safety Club Member
We offer our customers the peace of mind by being part of our maintenance program, a Safety Club Member. This program provides an annual safety home inspection each year you are a member in addition to the benefits of:
Safety & Lifespan
Your electrical system is monitored on a regular basis for safety and security. When your electrical system is in top working order, it can add to the life expectancy of the appliances in your home.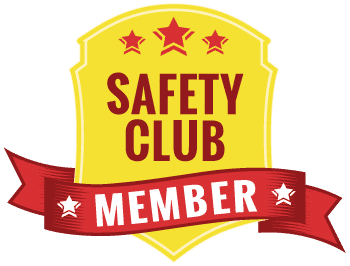 Save Dollars
As a Safety Club Member, you receive up to a 10% discount on the work performed, depending on the membership chosen, on service and repairs. This alone can more than pay for the annual service.
Premiere Client Rewards
As a Safety Club Member, you enjoy special privileges. If you ever need service, you immediately go to the front of the line when setting your appointment.
Join Your Neighbors
Santella Electric Inc. serves all of Fairfield County, Connecticut and Eastern Westchester County, New York. Many of your friends, family, and neighbors are already members of our Safety Club and enjoy the safety and security of knowing that the electricity that supports their home or business is covered by the experts.
Ask around! We are confident that you will hear great reviews whether it's our booking flexibility, our friendly technicians, or simply the fact that we have been in the community for over 55 years. New to the area? Read some of our glowing testimonials here. We look forward to providing you with 5 star service and earning your business.
Inflation Protection
We offer 3 year, 2 year and 1 year memberships in this program. Each term offers its own specific benefits, but a popular benefit across both the 3 year and 2 year membership is the protection from any rate increases.