About Santella Electric
Our Philosophy
Our philosophy is that success comes from serving others.
That's why we staff our office with concerned call takers who are ready to put you first and schedule an appointment at your convenience.
We employ the best trained electricians so that you'll be more than satisfied with your service experience and you will never have to worry about the quality of person that is in your home.
We are available 24 hours a day, 7 days a week for any emergency you may have.
We know you value your property so we will respect it and keep our work area clean and free of hazards.
We understand that we would not be in business if it weren't for our wonderful clients. Our job is to deliver what you want, when you want it!
A customer who calls with a question, concern or complaint, receives top priority in our office and we do whatever it takes to satisfy the customer. We firmly stand behind all of our warranties and guarantees. Listening to our customers allows us to deliver the service that you need today.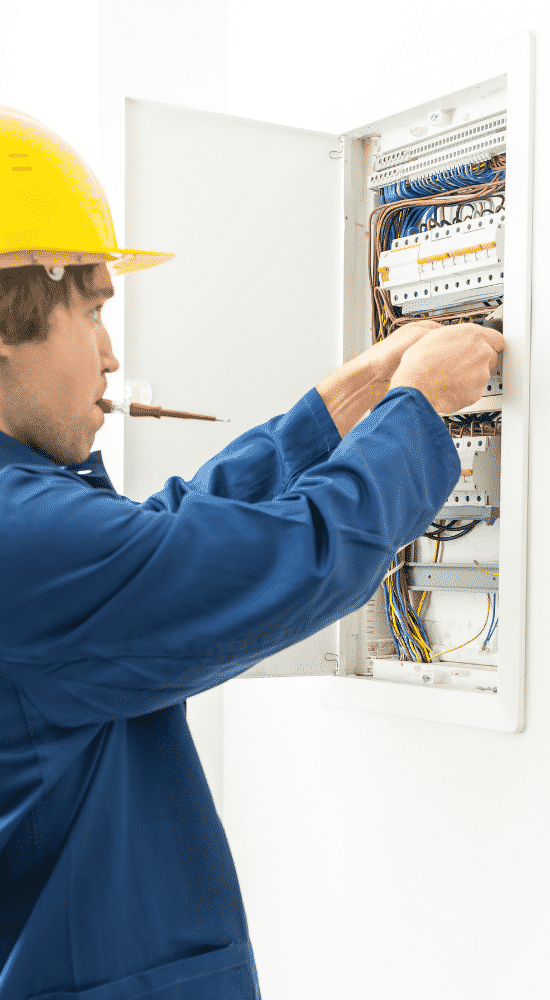 We know how to follow-through. Everything else that we do is of no value to you if we don't back it up in writing and follow-through on our promises.
We'll openly discuss any problems or concerns you have with any work we do and we won't let you go until you are satisfied. It's our Number #1 goal, to satisfy every client. If you have ever had a bad experience with another service company, you can see how different we strive to be.
Our professional electricians take pride in the fact that they work for an organization that is truly concerned with the health, safety and comfort of their clients.
That is the Santella Electric Difference. Contact Us.
Upfront Value Pricing (U.V.P.)
We offer Upfront Pricing where we go over all of your options and give you a price for each repair before any work is performed. There are NO hidden costs or most importantly NO SURPRISES.
Our Technicians
Our highly skilled technicians deliver expert installation and repair service every time.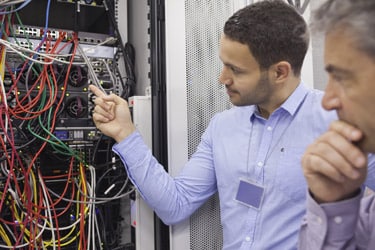 All technicians are drug tested and background checked. We educate and train our technicians in customer service and they are kept up to date regarding changes to the National Electrical Code.
All technicians are neat, uniformed and wear I.D. for your protection and peace of mind.
When our technician arrives at your home for an electrical diagnosis and repair,
the technician will be ready for any electrical problem or situation. The technician will evaluate the problem or installation and
explain all of the options available to you. The technician will then show you in writing exactly what the cost will be to perform the work.
There will be no surprises after the work has been completed.
Inside Your Home
Not only do we protect your home by offering electrical inspections and Safety Club Memberships, we also treat your home with respect.
Our technicians will protect your furniture and also wear shoe covers to protect your floors.
You deserve this care and we demand it from every technician we send out.
Electrician FAQs
Q: What's the difference between a 3 prong and a 2 prong plug?
A: The 3rd prong on a plug is called a grounding prong. 2 prongs do not offer the same level of grounding as a 3 prong device. The 3rd grounding prong provides additional protection to the electrical system, the item plugged in, and you.
Q: What does "grounding" mean?
A: When you use an electrical device, the currents flow from your panel to that device. A grounded wire gives the unused current a safe way back to the service panel so there's no danger in case of a short circuit.
Q: How do you protect food during an electrical outage & how long will it last?
A: To protect your family's food in the event of a power outage, it is advised to keep your refrigerator and freezer doors closed as frequently as possible. If the door stays closed, food will stay frozen for 36 hours or more in a full freezer.
Q: What is a GFCI device?
A: GFCI or Ground Fault Circuit Interrupter is a device that protects you from electrical shock. The GFCI will automatically turn off to protect you whenever it senses an increase in resistance as a result of ground fault.
Q: What does it mean when my fluorescent lights are flickering on and off?
A: Flickering could indicate incoming bulb failure, a power fluctuation, or improperly installed bulbs. Cycling is usually an indication of ballast or bulb failure. It is recommended when replacing a ballast to replace bulbs as well.