Summer is officially here! It is finally the time of year when you and your friends and family will be spending more time outdoors having barbecues, pool parties, and family gatherings! With these exciting activities approaching, comes potential electrical risk, if not prepared for or evaluated properly. Here at Santella Electric, Inc., we want our clients to be well-informed on the possible electrical dangers in the summertime, so that they can enjoy all that the warm weather, good company, and outdoor living have to offer! Keep the following 3 electrical tips in mind as you plan your summer activities: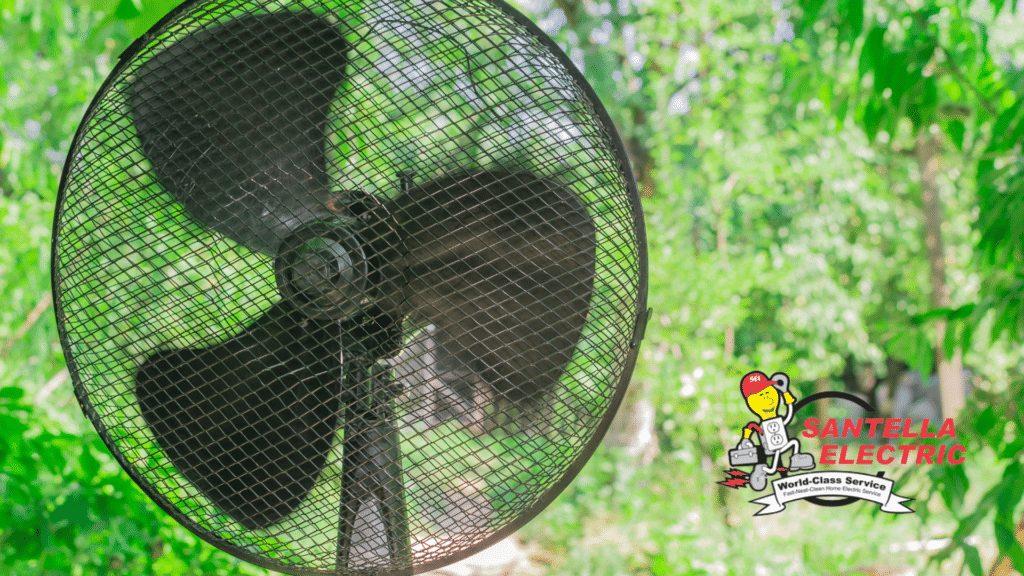 1. "For Outdoor Use"
When purchasing your outdoor extension cords, always make an effort to double check that they are marked specifically "for outdoor use." Never use indoor extension cords outside, due to the fact that they are not built for such rugged use and are not equipped for the outdoor elements. Also, it is important that you do not leave your outdoor extension cord outside more than a day or two. When they are left outside over extended periods, cord materials can slowly break down, potentially resulting in sparking, fire, and shock. These devices sometimes tend to be more expensive, but are built thicker than ones designated for indoor use, and are weather-resistant and designed to withstand more wear and tear, inevitably keeping your family safe during your outdoor summer activities. Just in general as well, avoid using corded power tools in wet or damp locations, never plug in any appliance if you notice that the cord is frayed or damaged in any way, and keep any and all electrical toys or appliances away from the water, meaning pools, bathtubs, sprinkler systems, sinks, etc. Always follow outdoor electrical precautions to ensure everyone's safety.
2. Generator Inspections
At Santella Electric, Inc., we install generators, both large and small, both portable and stand-by models. A standby generator is the best way to ensure that your home will have power even in the event of an outage. Severe storms tend to strike the Connecticut and New York areas each summer, and residents without generators are sometimes left in the dark until services are up and running again, which can sometimes take extended amounts of time, depending on the level of intensity. Hot weather can cause brown-outs and other electrical problems in the summer, but we are here to help you every step of the way. To ensure that you are well-covered, it is important to power it up regularly, have it inspected by someone on our team, and keep a backup supply of fuel so that you are prepared in case of an outage. We offer a full range of generator services and can help you choose the generator that is best suited to your home, as well as keep it running properly so it will not fail when you need it most during the heat of the summer.
3. Safety Inspection
Get a safety inspection! At Santella Electric. Inc., we can provide you and your family the peace of mind knowing everything in your home or business is up to code and running properly, especially in the hot summer months where the weather can be unpredictable. Home inspections are an important part of our Maintenance Programs. As a Safety Club Member, we include an annual safety home inspection each year to give our clients the best inspection and overall customer service possible. We want you and your family to focus on the luxuries that summertime brings, not the potential electrical issues that could arise without the proper initial inspections, halting your summer fun. If you are concerned about anything electrical in your Fairfield or Westchester County home, call Santella Electric, Inc. right away. Our highly skilled experts can troubleshoot your electrical system in no time, and get you the answers you deserve. We will identify and repair any issues that we discover, in order to ensure your safety and give you a peace of mind.
Be sure to keep these electrical safety tips in mind to ensure a safe and enjoyable summer. Consistent electrical safety habits can help ensure your family, friends and neighbors are safe to enjoy your summertime gatherings. For any questions, concerns, or for more electrical tips for summer regarding your home or business, contact our team at Santella Electric, Inc. at 203-966-9595. We would love to ensure that you are all set for the warm weather months. There is a live operator always available to assist you with whatever question you may have, and we would love to help!