Finding a good lighting system is very useful to help you improve the overall look of your home. There are a lot of types of lighting products that are available today. This means that you have a lot of products to compare before you decide to find a good one for your property. One of the best choices that you can make for your home is a smart home lighting system. This smart system can bring a lot of benefits for you and your family. Here are some good reasons why you should invest in a smart home lighting system for yourself.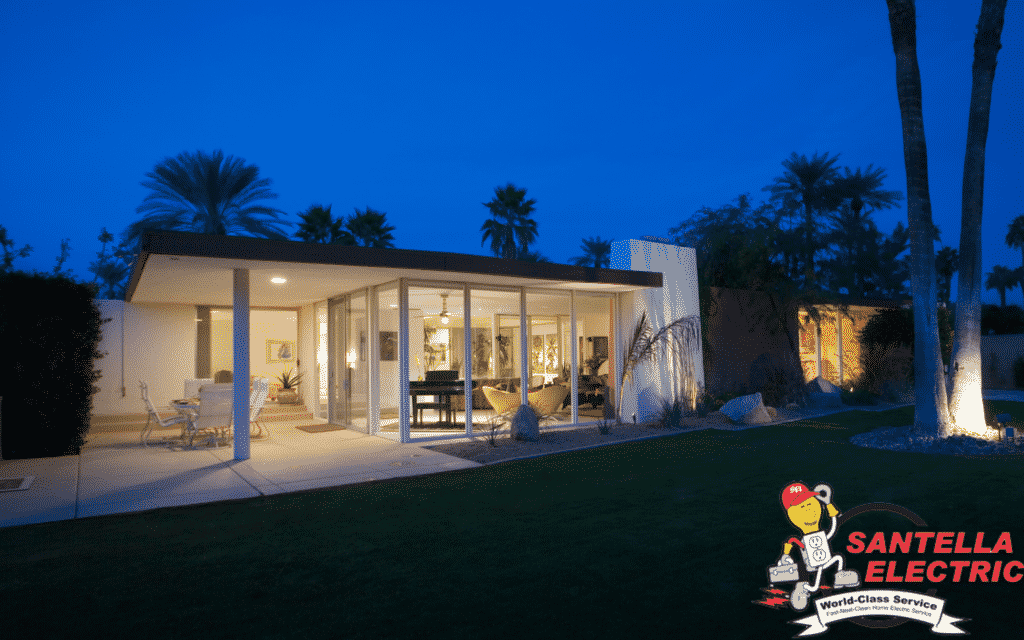 1. Offers peace of mind
This is the most important benefit that is offered by a smart home lighting system. Smart technology will allow you to synchronize all lighting products in your home with your mobile devices. Therefore, you can monitor your lighting system in your home while you're on the go. You can connect the indoor and outdoor lighting systems to the cloud with the help of one of our technicians. They can send notifications when they detect any movements or unwanted incidents in your home. You'll get peace of mind whenever you leave your home.
2. Huge savings
Although the smart home lighting system has a higher installation cost than the regular traditional lighting system, this modern system can offer huge savings for you in the long run. You can save a lot of money on your lighting costs with a smart system designed by Santella Electric. When you forget to turn off any lights in your home, you can simply use your mobile devices to turn off any lights you or the kids left on. Some products allow you to schedule the operation of all lights on your property too! You can reduce the overall energy consumption in your home when you use a smart home lighting system.
3. Good for improving the security around your home
If you want to have a secure and safe living space around your property, this is the way to go. These smart light products usually come with motion detectors, offering the best security system for your property. A sensor will detect any motions around your property and send notifications to your mobile devices. The sensor can also turn on the light automatically, which can reduce a lot of headaches while you're away from your home. You can feel safe and secure after you install the best smart lighting system in your home.
4. They last for a long time
This is another good reason why you may want to switch to the new smart home lighting system. Most standard incandescent light bulbs usually last between 1,000 to 2,000 hours. As a comparison, the smart LED bulbs are going to last between 15,000 to 25,000 hours. Some smart bulbs can even last for years and even decades. Because of this reason, you should never have to worry about any outages when using these smart light products. These products have a very low maintenance requirement.
5. Create a comfortable ambiance in your home
When installed by a professional correctly, you will be able to enjoy the best ambiance offered by these products. These lights can be set up with several types of settings. You can pre-program your lights for a romantic date, late-night illumination, convenient dining experience, etc. It allows you to decide which area should receive the brightest light from the system. It is really up to you on how you can set up the mood for any rooms in your home.
Some popular brands have the best smart home lighting systems which we have highlighted in a previous blog. You can contact us at Santella Electric, Inc for an up to date analysis on all available products on the market. We have many professional experts who can help you get maximum benefits from our smart home lighting system. We can recommend some of the best products that are available at a very affordable price. You don't have to spend a lot of your time and money when you are planning to use any of these smart home lighting products and accessories in your home.