Santella Electrical Services – Monroe
Who we are.
About the Town of Monroe
Monroe is an outstanding community of 20,000+ residents. According to the United States Census Bureau, the town has a total area of 26.3 square miles, of which 26.1 square miles is land and 0.2 square miles, or 0.76%, is water. Monroe offers award-winning schools, safe neighborhoods, beautiful parks, and growth in local business and industry. New England, small-town charm.
The Pequonnock River begins in Monroe in Wolfe Park. Monroe borders Lake Zoar, a reservoir on the Housatonic River formed by the Stevenson Dam.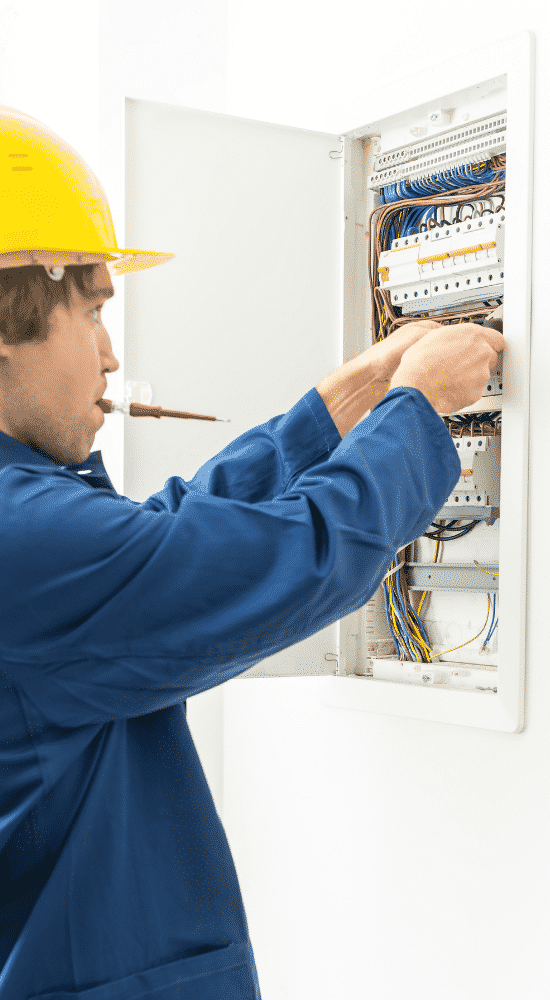 Contact Santella for Work in Monroe
Fun Facts About Monroe
Notable people
East Village

Midtown

Monroe Center

North Central

Stepney

Stevenson

Upper Stepney

Whitney Farms

Zoar
Locations on the National Register of Historic Places
Daniel Basset House — 1024 Monroe Turnpike (added September 23, 2002)

Monroe Center Historic District — CT 110 and CT 111 (added September 19, 1977)

Stevenson Dam Hydroelectric Plant — CT 34 (added October 29, 2000)

Thomas Hawley House — 514 Purdy Hill Rd. (added May 11, 1980)
We Provide Old Monroe With…
Generator Installation
Life these days revolves more and more around access to information & the internet. Your job may even rely on you having consistent internet access as more jobs become fully remote. To assure that you never lose power, consider calling Santella Electric and having our team come out to install a whole home standby generator. Never be in the dark again!
Landscape Lights Installation
Light up driveways, walkways, and more with landscape light installation in Monroe by Santella. Our team of trained experts can make suggestions and even work with landscape design firms to plan your new backyard.
Need landscape lights for a commercial building? We do that too! Protect your business's assets with an extra layer of security.
Smart Home System Set Up
Keep an eye on your Amazon packages and any visitors with smart home systems that are connected directly to your smartphone. Not only can you monitor the outside of your home with a security system installed by Santella, but you can monitor the inside as well with a smart home system that tracks your electric bill and can turn appliances on and off with your voice or the press of a button on your smartphone.
Home Entertainment System Installation
Entertain on the next snow day with a home theatre that works with your tech. Host events and never worry again if everyone can hear or see. We can install all sorts of entertainment centers like gaming rooms, streaming centers, movie theatres and more. You can also read our most recent blog for more information on the systems that we recommend here at Santella Electric.
Town of Monroe Resources:
Find the Monroe, CT Building Department Below