Santella Electrical Services – New Canaan
Our Home.
About the town of New Canaan
New Canaan is a town in Fairfield County, Connecticut, United States. The population was 19,000+ according to the 2010 census.
About an hour's train ride from Manhattan, the town is considered part of Connecticut's Gold Coast. The town is bounded on the south by Darien, on west by Stamford, on the east by Wilton, on the southeast by Norwalk, and on the north by Lewisboro & Pound Ridge in Westchester County, New York.
New Canaan is known for its wide range of architecture and vast public parks such as Waveny Park, & a signature town center with classic boutiques. Residents carol on God's Acre every Christmas Eve, a town tradition since 1916. It is also known for its public school system, which in 2018 was ranked as the top public school system in Connecticut, & in 2008 the third-best in the country.
Within this town is a beautiful downtown area speckled with places to shop around or get a bite to eat. To highlight their acclaimed downtown they have an annual holiday stroll where shops & boutiques stay open later in the evening and offer visitors & residents alike an experience unlike any other. As part of Connecticut's Gold Coast, New Canaan is known for its wide range of architecture to historic New England colonials & farms.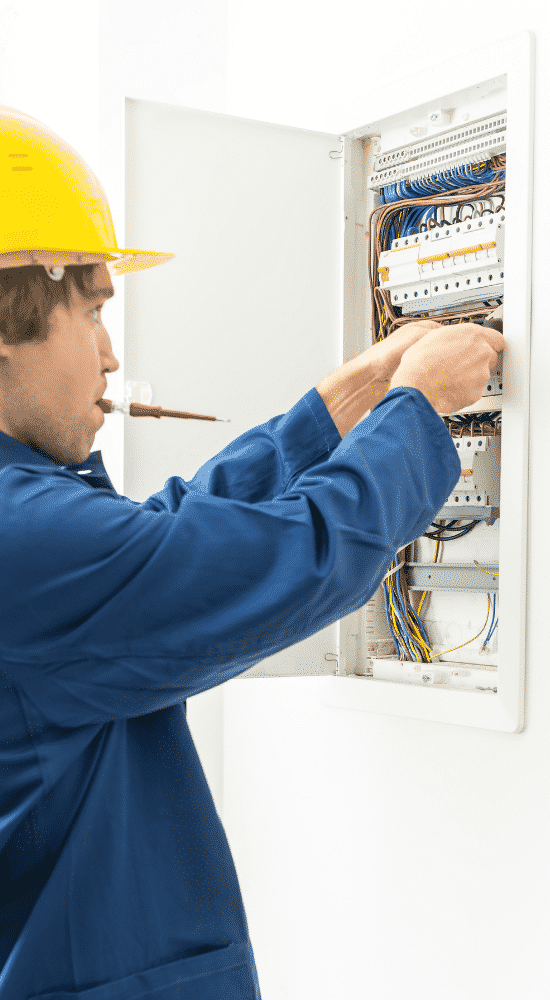 Contact Santella for Work in New Canaan
Fun Facts About New Canaan
– In the Steven King series The Dark Tower, protagonist Roland Deschain hails from a fictional city called Gilead, who in turn is nestled in a fictional country/ state called New Canaan.
– At the Annual Town Easter Egg Hunt, sponsored by the Young Women's League of New Canaan, children are able to collect candy-filled Easter eggs, get their faces painted, take pictures with the Easter bunny, & many other festive activities.
– Waveny Park on South Avenue "was developed in 1912 by Lewis Lapham on what had been Prospect Farm, an early summer estate. In 1967 the Town acquired the 'castle' and 300 acres (1.2 km2) of surrounding parkland."
In New Canaan We Install…
Generator Installation
If you need your standby generator maintained, repaired, or installed in New Canaan, Santella Electric has been serving this community for over 55+ years and would love to meet more of our neighbors.
New Canaan and Connecticut as a whole have seen a lot of major storms over the past few years. The best way to protect you and your loved ones when the next storm strikes is to have a whole home generator installed today. We can take care of everything from making a suggestion on a brand like Generac or Briggs & Stratton to installation and setup.
Home Entertainment System Installation
Make sure the kids have somewhere to go on the next rainy afternoon like your new in home theatre. Santella Electric can transform and old man cave into an entertainment center the entire family can enjoy.
Host your next event and never worry about if everyone can hear or see the big game with Santella Electric.
Landscape Lights Installation
Light up driveways, walkways, and more with landscape light installation in New Canaan by Santella. Our team of trained experts can make suggestions and even work with landscape design firms to plan your new backyard.
Need landscape lights for a commercial building? We do that too! Protect your business's assets with an extra layer of security.
Smart Home System Set Up
Keep an eye on your home or business when you're away with a smart home system installed by Santella Electric. New Canaan is known for beautiful homes. Protect what's yours all while paying the utmost attention to your online security with a smart home installation today.
Town of New Canaan Resources:
Find the New Canaan, CT Building Department Below