Santella Electrical Services – Fairfield
Who we are.
About the town of Fairfield
Fairfield is one of the most popular suburbs of New York City with a population of 60,000+. Fairfield lies in its namesake county and is one of the best places to live in Connecticut according to numerous publications. Living in Fairfield offers residents a taste of suburban life with most residents owning their homes. There are many restaurants, shops, and parks that keep the downtown area alive.
Fairfield's historic downtown offers visitors a range of activities from shopping at locally-owned boutiques and national retail stores, to weekly outdoor concerts on the green.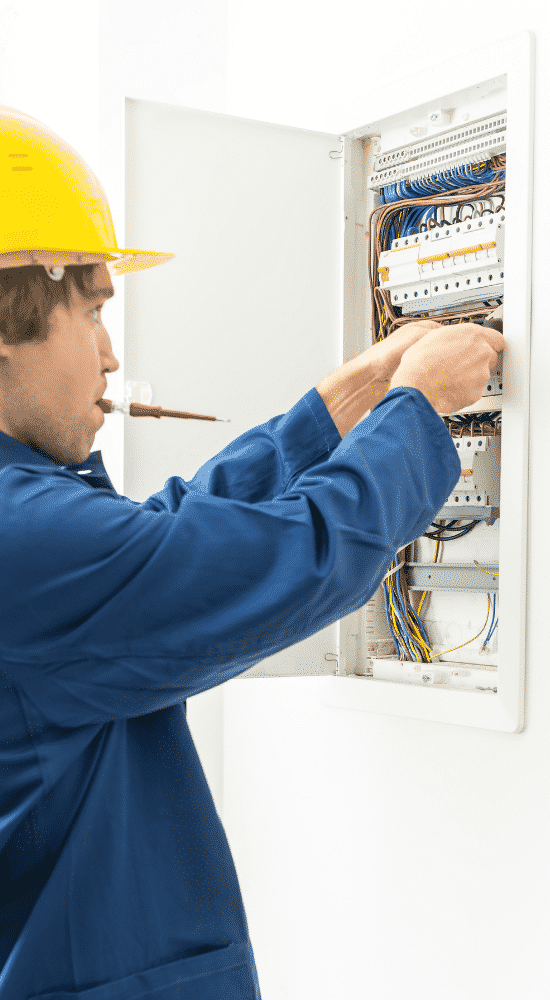 Contact Santella for Work in Fairfield
Fun Facts About Fairfield
In the 1800s, many people moved out of Connecticut to seek opportunities and
land in other parts of the country. Many other places in the United States are named after Fairfield,
including:
Fairfield, California: 1903
Fairfield, New York: 1796
Fairfield, Ohio: 1877
Fairfield grew faster than at any other time in its history from 1940 – 1970. The population more
than doubled!
The Mill River crosses through Fairfield and becomes Southport Harbor. It then flows into Long Island Sound.
We Provide Fairfield With…
Generator Installation
A standby generator adds value to your home as well as peace of mind that next time a storm makes landfall, your family or business will be able to get the information you need & be able to communicate with the outside world.
A whole home standby generator is a must in Fairfield where any number of weather events can leave your family in the dark. We are trained to work with all generators including popular brands like Generac or Briggs & Stratton, Kohler, Champion, & more.
Home Entertainment System Installation
Be the life of any party with a home entertainment system installed by us here at Santella Electric. Not sure which system to choose out of the seemingly thousands available online? Call us & speak with our team of experts. We will make a recommendation that works for you.
Host your next event and never worry about if everyone can hear or see the big game with Santella Electric.
Landscape Lights Installation
Light up driveways, walkways, and more with landscape light installation in Fairfield by Santella. Our team of trained experts can make suggestions and even work with landscape design firms to plan your new backyard.
Need landscape lights for a commercial building? We do that too! Protect your business's assets with an extra layer of security.
Smart Home System Set Up
Fairfield residents know how busy life can get! We are all familiar with smart home devices like the iRobot however, as we move into 2021, smart home technology will continue to see increases in use.
Let Santella Electric connect your home so you can monitor your electricity, security, & more. Confused about which smart home system to choose? Call us & one of our friendly staff members will be more than happy to listen to your needs and make a proper recommendation.
City of Fairfield Resources:
Find the Fairfield, CT Building Department Below