Santella Electrical Services – Bridgeport
Who we are.
About the City of Bridgeport
Bridgeport
is a seaport city in Connecticut, and the largest city in the state with a census-estimated population of 144,399 in 2019. Bridgeport is also in the top 5 for populated New England cities.
Bridgeport is located on Long Island Sound and was originally a part of the township of Stratford. The city was not chartered until 1836.Its advantageous geographic location encouraged the early settlers to shift from agrarian to mercantile and manufacturing pursuits.The city grew from a whaling center into an industrial center after the opening of the railroad in 1840.
Bridgeport is a thriving multicultural city located right on the water of Long Island Sound in the southern part of Connecticut. Its proximity to New York and Boston make Bridgeport a wonderful city to work and visit.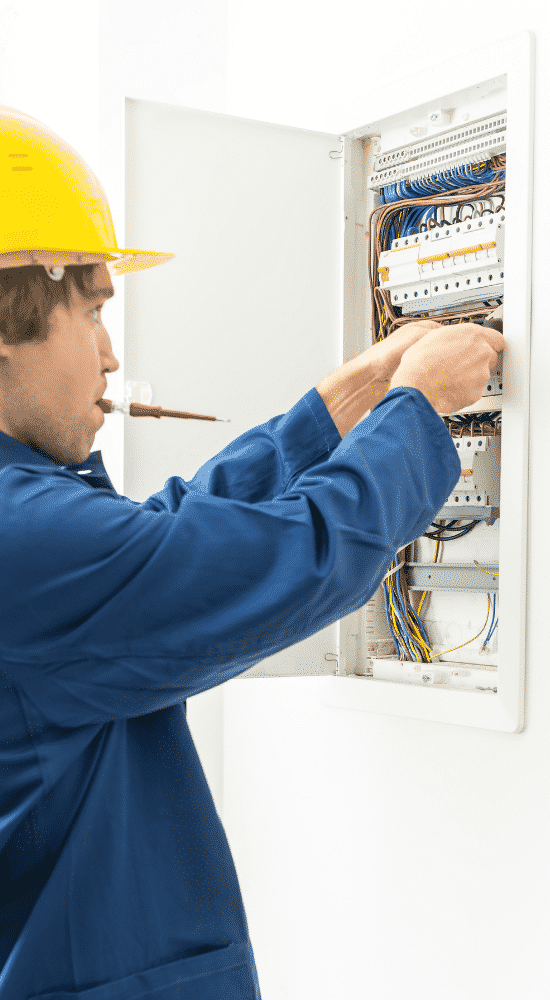 Contact Santella for Work in Bridgeport
Commercial Electricity in Bridgeport
The average commercial electricity rate in Bridgeport, CT is 8.57¢/kWh.
Residential Electricity in Bridgeport
The average residential electricity rate in Bridgeport, CT is 15.9¢/kWh.
Industrial Electricity in Bridgeport
The average industrial electricity rate in Bridgeport, CT is 7.26¢/kWh.
Fun Facts About Bridgeport
In 1860, Abraham Lincoln campaigned in Bridgeport, where he made an impassioned speech against slavery.
Bridgeport was originally part of Stratford, before it was officially incorporated in 1821.
Bridgeport was the home of 19th century showman P.T. Barnum. Barnum was born in Bethel.
Popular sandwich restaurant chain Subway first started as "Pete's Super Submarines" in Bridgeport.
The world's first-ever helicopters were manufactured in Bridgeport.
In 2010, Fox's Family Guy mocked the city. When Brian and Stewie uncover Santa's workshop as an industrial wasteland, the baby exclaims, "This looks like Bridgeport, Connecticut!"
We Provide Bridgeport With…
Generator Installation
Life these days revolves more and more around access to information & the internet. Your job may even rely on you having consistent internet access as more jobs become fully remote. To assure that you never lose power, consider calling Santella Electric and having our team come out to install a whole home standby generator. Never be in the dark again!
If you need your standby generator maintained, repaired, or installed in Bridgeport, Santella Electric is here to help. Our generator techs are equipped with the knowledge necessary to handle any type of commercial or residential generator.
Landscape Lights Installation
Keeping your commercial or residential property secure has many benefits. Not only can you keep your family safe, but you can use landscape lights to illuminate parking lots or dark spots on your property. Outdoor lighting is our specialty here at Santella Electric.
Smart Home System Set Up
Let us connect your home so you can monitor your security, eco footprint & much more! Confused about picking a smart home system with the seemingly thousands that exist out there? Call us in New Canaan & one of our friendly staff members will be more than happy to listen to your needs and make a proper suggestion.
Home Entertainment System Installation
Entertain on the next snow day with a home theatre that works with your tech. Host events and never worry again if everyone can hear or see. We can install all sorts of
entertainment centers
like gaming rooms, streaming centers, movie theatres and more. You can also read our most recent blog for more information on the systems that we recommend here at Santella Electric.
City of Bridgeport Resources:
Find the Bridgeport, CT Building Department Below