One of the best ways to improve the decoration of your home's exterior is by using good residential landscape lighting. A good lighting system will be very useful to make your outdoor area look beautiful at all times.
Landscape lighting can also increase the security of your place during the night. If you look at the market today, you will find many different types of residential lights that are available for you. Different products may have different features, pros, and cons. In this article, we will discuss some popular lights that you can use for your outdoor area.
1. Kichler 49829OZ
If you want to buy a good outdoor light for your residential property, you can consider buying these lights and having them installed by Santella Electric. This is a wall-mounted outdoor light that has a unique design. It can provide ample light that can give a warm greeting to your guests at any time. This landscape light only requires 75 watts to deliver the best lighting performance in your home so it is very energy efficient. We recommend these lights to many people because it is a quick installation and easily maintained.
Pros
– Clear hammered glass which can enhance the style and design of this unit
– Beautiful white and old bronze finish will match any outdoor decors
– Rust-resistant construction
Cons
– Its plastic construction is less durable than metal construction
2. Sterno Home Outdoor Solar Light
This outdoor LED street light is powered by the sun, so it can offer a long-term operation for all users. It can maximize the overall energy-efficiency when you use it in the outside area. This solar street light can be programmed to turn on automatically when it gets dark out.
Many people are interested in using this light because it is specially designed with durable cast-aluminum construction with a rust-resistant feature. The 2 LEDs from this lighting will provide up to 60 lumens glow to illuminate walkways, paths, driveways, patios, and any other outdoor spaces.
Pros
– Durable cast-aluminum construction
– Waterproof for any weather conditions
– Automatic program to turn on the light automatically during the dark
– Charming traditional light design
Cons
– Must be positioned correctly for getting the sunlight for charging the battery inside this light
3. Moonrays 95557 Low Voltage LED Landscape Light
This LED landscape spotlight has an adjustable head, so you can focus the light to the right place that you need. It is made from high-quality black die cast aluminum which is very durable for long time use. This aluminum can protect this light from dirt or dust, so you can use it in the outside part of your home.
Pros
– Weather-resistant construction that is waterproof
– Protected by its 1-year limited warranty from Moonrays
– Its clear glass lens can help this light illuminate any outdoor areas clearly
Cons
– This low-voltage light doesn't have a very bright light due to its low-voltage system
4. Velted Super Bright Landscape Light
If you are looking for a good quality landscape light with a super bright performance, look no further. This light uses 15 high-quality 3030 LEDs which can produce up to 2500 lumens high-brightness white light. This lighting has IP65 waterproof design which is constructed from a die-cast aluminum body and high-quality polycarbonate lens cover.
Pros
– Unique square appearance design for offering a good heat dissipation
– Rotatable 270' head angle
– Easy installation process for the garden, yard, pool, deck, path, porch, patio, etc.
Cons
– It is not designed as a portable light. You have to connect all wires to the socket for installing this unit.
5. LITOM Solar Landscape Spotlight
This cool white solar spotlight will be suitable for any of your outdoor uses. It has up to 12 LEDs that can deliver bright light for your outdoor area. It is supported by its 18650 lithium rechargeable battery that can get energy from the sunlight. This landscape light is made of the best ABS plastic with IP67 waterproof technology, so it can withstand any weather conditions.
Pros
– Flexible head with 120' illumination angle
– Resistant against extreme weather conditions, such as ice, snow, water, or heat
– Automatic lighting in the dark situation
– Certified by FCC, RoHS, CE, MSDS, etc for ensuring the quality of this device

Cons
– Some people complain about the flickering light from this unit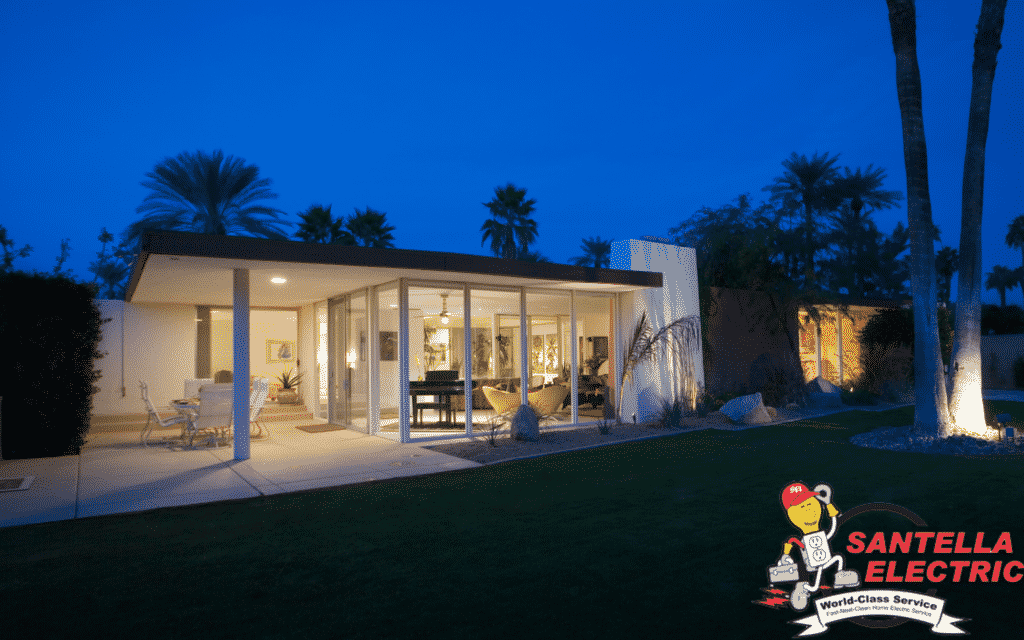 Can I Have Landscape Lights Installed in Winter?
Some people are asking if they can install landscape lights in November and the rest of the winter season. If you live in an area with extremely cold weather like Fairfield County, an expert electrician may have difficulties in installing these lights. For example, when you live in Connecticut and New York states, the ground is commonly frozen during this winter season.
Winter season will prevent you from having landscaping lights installed that are planted in the ground around your backyard or your garden. However, you don't have to worry because there are some landscape lights that can still be installed in the winter season. Here are some different styles of lights that are still possible to be installed on your property.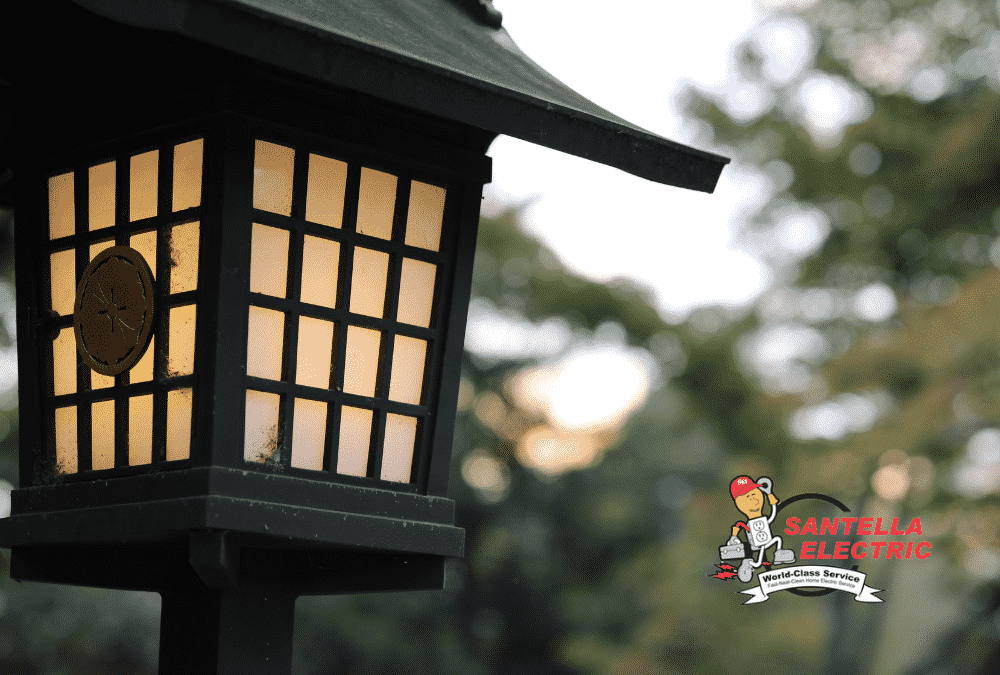 Walkway LED Lights
It is still possible for you to install walkway LED lights around your property. If you have a raised patio seating area or raised deck, you can take advantage of these accessories. The winter is still an acceptable time for you to install LED lights along a path. You don't have to worry about the frozen ground during the winter season. It is a good idea for you to check your deck areas before you decide to buy the LED lights for your needs.
Submersible Pool Lights
If you have a pool on your property, you can consider installing some of these submersible pool lights. You can improve the overall look and design of your landscape around your pond areas, garden fountains, and some other areas in your property by using these underwater landscape lights. These lights are made with a waterproof design, so they can illuminate the pool areas at night. It is recommended for you to remove all water inside your pool before the winter season is coming, so you can install these lights easily. Then, these lights will perform perfectly in the upcoming season.
Spot Lights
This is another popular option for many people around Connecticut and New York area. You can use some landscape spotlights for illuminating specific areas in your area. These spotlights are usually used to illuminate specific objects, for example, plantings, trees, and any other architectural details. These lights may come in many different shapes, so you can compare all available lights before deciding to choose the best one for yourself. You can mix and match several types of spotlights, so you can get the best effects that you are looking for.
Christmas Lights
During the winter season, you may have difficulties when installing some lights on the ground. Therefore, you can consider installing some Christmas lights on the exterior walls. It is very easy for you to install these lights in your property. You can also use these lights for adding sparkle to trees and bushes immediately. These decorative lights are suitable for both indoors and outdoors.
Those are some of the most popular landscaping lights that you can install on your property even during winter in CT and NY. If you want to avoid any problems during the installation process, you can always call the best electricians around you. Santella Electric knows how to install all landscape lights in the winter season quickly and safely.
Conclusion
Are you looking for the best electricians to install landscaping lights on your property? You've come to the right place! At Santella Electric Inc. our company has an incredible reputation going back over 50 years serving our neighbors in New Canaan, CT. We have the most reliable experts who have the right training and certifications to complete your next electrical job. Contact us today!