Smart home security systems have become a new standard in many properties today in Fairfield County and the rest of Connecticut. Smart home security is proven to be very effective and offer more benefits than the other traditional home security models. When you want to protect yourself and your family in a better way, you can consider moving to these types of security systems. Here are some important advantages of using a smart home security systems on your property, especially your home.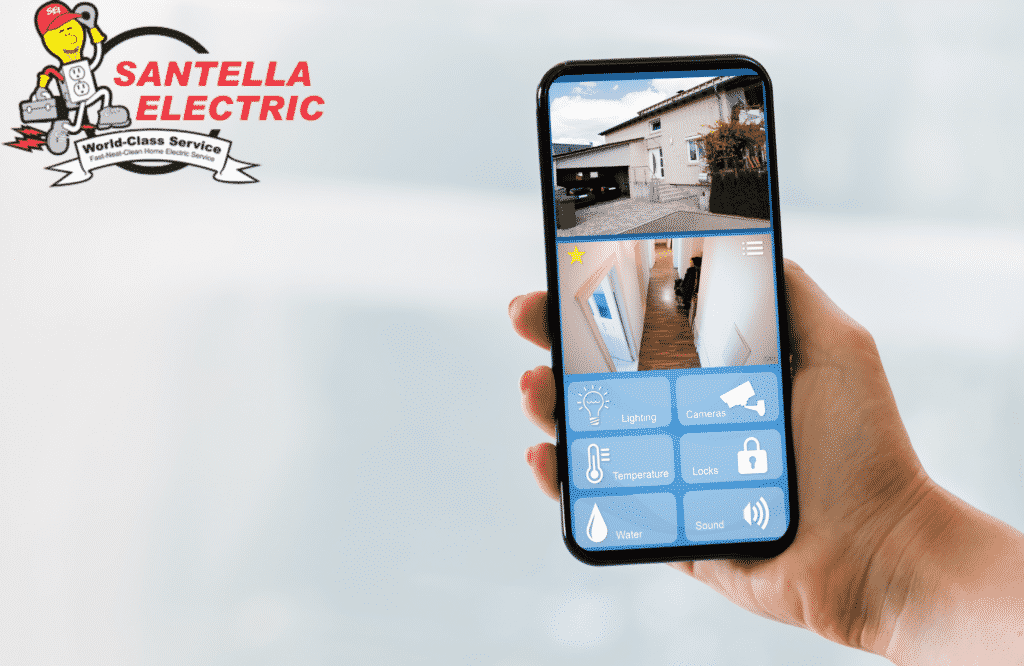 1. Offer proactive protection instead of reactive
Most standard security systems will give you alert when they detect any problems, such as fire, break-in, carbon monoxide leak, etc. They are going to react to any issues that may occur in your property. They are more proactive than traditional security systems. For example, when the back door is left open accidentally, the system will notify you via desktop, iPad, or smartphone.
2. Monitor more than your home
When we are talking about smart home security systems, we are not only monitoring your home. We also can detect your family members and monitor the boundaries of your property. In a good smart home security system, you will have some cameras for monitoring the whole area of your home. These cameras allow you to monitor your loved ones, so you can ensure their safety at any time you want. For example, you can get an alert when your kids are coming home from school.
3. Stay in control
This is another benefit that you can get from using a smart home security system. Smart technology is not all about security. A smart home system allows you to control many different aspects in your home, for example, adjusting your thermostat, turning on and turning off the lights, setting up the coffee pot, and controlling any other appliances in your home. For example, when you forget to switch off your bedroom light in the morning, you can simply control your light from your mobile devices, such as desktop, smartphone, or tablets.
4. Save money on the energy bills
On average, most people are going to use more than 40% of their energy use for lighting, cooling, and heating. When you can monitor the use of these systems, you will be able to cut down the energy bills significantly. You can automate all devices that are available in your home, so you can save a significant amount of money on the energy bills. It is a good idea for you to schedule a temperature change depending on the local weather forecast. You can also control the lighting system in your home without having to do it manually.
5. Increase your home value
Smart home security and automation systems can bring a lot of benefits for many people. Many people are willing to pay more for a new home when they find any smart home systems on the property. Smart feature will be one of the most important home components today and into the future as technology advances. When you are planning to sell your property, you can consider adding this home security system to your home.
Ring's New Drone Security Camera
Are you looking for a new smart camera to improve the security and safety system in your home? You've come to the right blog. There is a new device from Amazon's company, Ring, that has everybody talking. The Ring Always Home Camera allows you to check every nook and cranny of your home through the eyes of a miniature drone. When there is a disturbance in your homes security system, the camera will launch from its base station and give you a complete survey of the property directly to your phone's mobile app.
Get the Best Ring Always Home Cam Now
The new Ring drone has a lightweight and small design. This drone comes with a high definition (HD) 1080p camera which allows you to view all areas in your home with intense detail. You can stream the live video from this camera via your smartphone at any time you want. It is very easy for you to get access to this home camera via the Ring App. The camera will record the video of what is going on inside your home, so you don't have to worry when leaving your home.
When using this drone, you can feel comfortable with its automatic feature. It can automatically fly on some specific paths to some spots in your home. It is very easy for you to set up the instructions on how and where this camera will go through all parts of your home. It will record the video of your rooms in your home automatically and save it to the cloud instantly so even if it were swatted out of the air by an intruder, your video would be saved. When it is necessary, you can also handle the movement of this home security camera manually by using your smartphone. You can control all aspects of your interior home security with this product.
The drone camera is mounted on the short trunk under its propellers. This drone camera is housed in smooth, square base. It will only record the video when the drone is flying because the base hides the camera. This drone camera is mainly moved by using its automatic feature when a breach is detected. Therefore, this product is a mostly set and forget type product you may only rely on in times of serious uncertainty.
Projected at $250
This camera is projected to be offered at around $250 next year. It is scheduled to be released early 2021. This can be a perfect device for those who love long trips while still wanting to monitor all activities in your home. You can improve the overall security and safety features in your home significantly by installing this device in your home. The drone is specially designed for indoor use only.
60 min charging time
The Ring Always Home Camera charges completely in 60 minutes. It can offer HD live streaming and also 5-minute runtime when you use it for recording a high definition video in your home. Its short runtime can makes it a purpose-driven security camera that you can use in your property only when you need it.
On top of all of these features this camera can work with the Ring Alarm Security System. When the security system detects any movements or suspicious activities in your home, the Ring Always Home Cam will leave its dock immediately. This camera will fly around your property to see what is happening around you. This device is designed to create a humming sound, so you will know when the device is going to start flying and recording your home. The camera also has an obstacle avoidance technology that can help this device avoid anything in its designated path. Once it completes its recording activity, the camera will return to its dock and also send an alert to you.
Conclusion
There are many other benefits that you will enjoy using a good smart home security system. This system is recommended for those who want to have a safe, secure, and also comfortable home for you and your family. Our company, Santella Electric, is ready to help you have the best smart home security system for your property. We have some professional experts and technicians who have expertise and experience in this industry. They can help you enjoy your safe and secure living environment in your home. Our company also has an A+ rating from the BBB organization. This rating shows the overall performance and quality of our service.