Selecting & Installing Driveway/Walkway Lights: Examples
Driveway and walkway lights are great ways to add additional lighting to your yard to make it easier to move around the outside of your home at night. These driveway lights can be completely customizable to whatever kind of lighting you want outside your home. You can choose different colors and patterns for your outdoor lighting setup. Additionally, landscape lighting can help to prevent accidents and guide traffic by providing a little extra lighting for your driveway and your neighborhood. This article will look at some driveway lighting ideas as well as how to install light paths to help homeowners add some unique and helpful features to their yards.
Why You Should Install Driveway & Walkway Lighting at Your Home
There are many reasons why homeowners should install driveway and walkway lighting in their homes. Below are some reasons as to why you should consider adding sidewalk lighting or type of outdoor lighting to your home:
1. To Define your Driveways Borders:
At night or in bad weather conditions it sometimes can be difficult to see your driveway. It is important to see your driveway so you do not drive over your yard, or accidentally run into any structures near your driveways such as a mailbox or another vehicle. A great way to ensure you always have enough lighting in these conditions is to add lights around the borders of your driveway. Lighting that shows the outline of your driveway helps guide vehicles into the correct spots.
2. Creates a Safer Environment and Adds Security to your Home:
Adding any type of landscape lighting increases the visibility of your homes such as your driveway, any trees or plants you have in your yard, or any additional structures in the area. This extra lighting prevents people from tripping or walking into things when it is dark outside. Additionally, it makes it safer for cars to drive so they will not drive into anything that could damage the car or hurt the person inside. Outdoor lighting also adds an extra sense of security to your home. Having a well-lit front yard helps prevent intruders from breaking into your home, as they will easily be seen in the landscape lighting.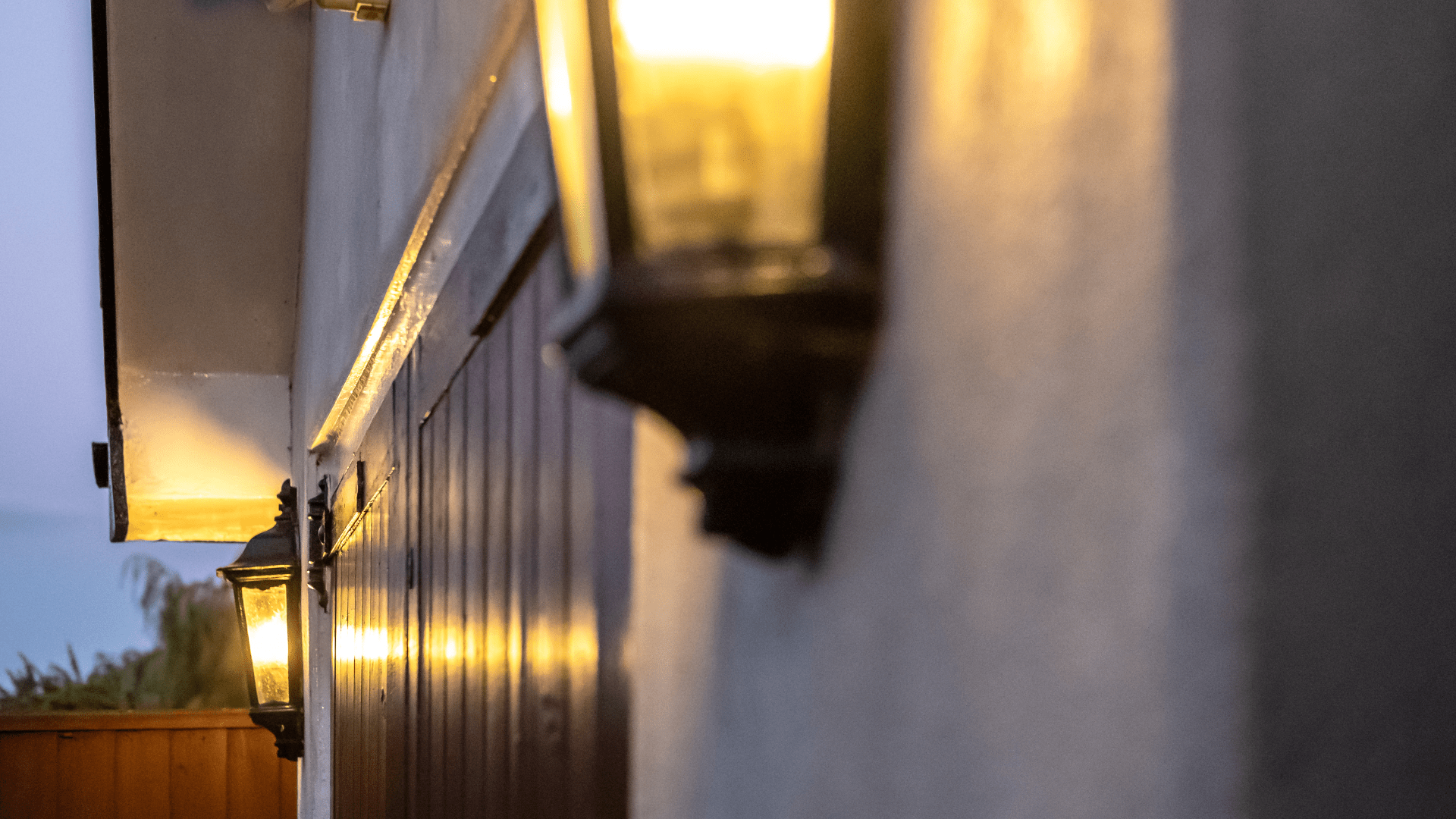 3. To Make Your Home Stand Out:
Installing driveway and walkway lighting can help your home stand out from others in the neighborhood. In most neighborhoods, many houses look quite similar, with limited options to make your house unique compared to the rest of the homes. Installing lighting around your driveway or walkways can make your home stand out. There are many different ways landscape lighting can be installed and many different patterns and colors to choose from. Adding outdoor lighting can help draw attention to your home and make it feel inviting and desirable.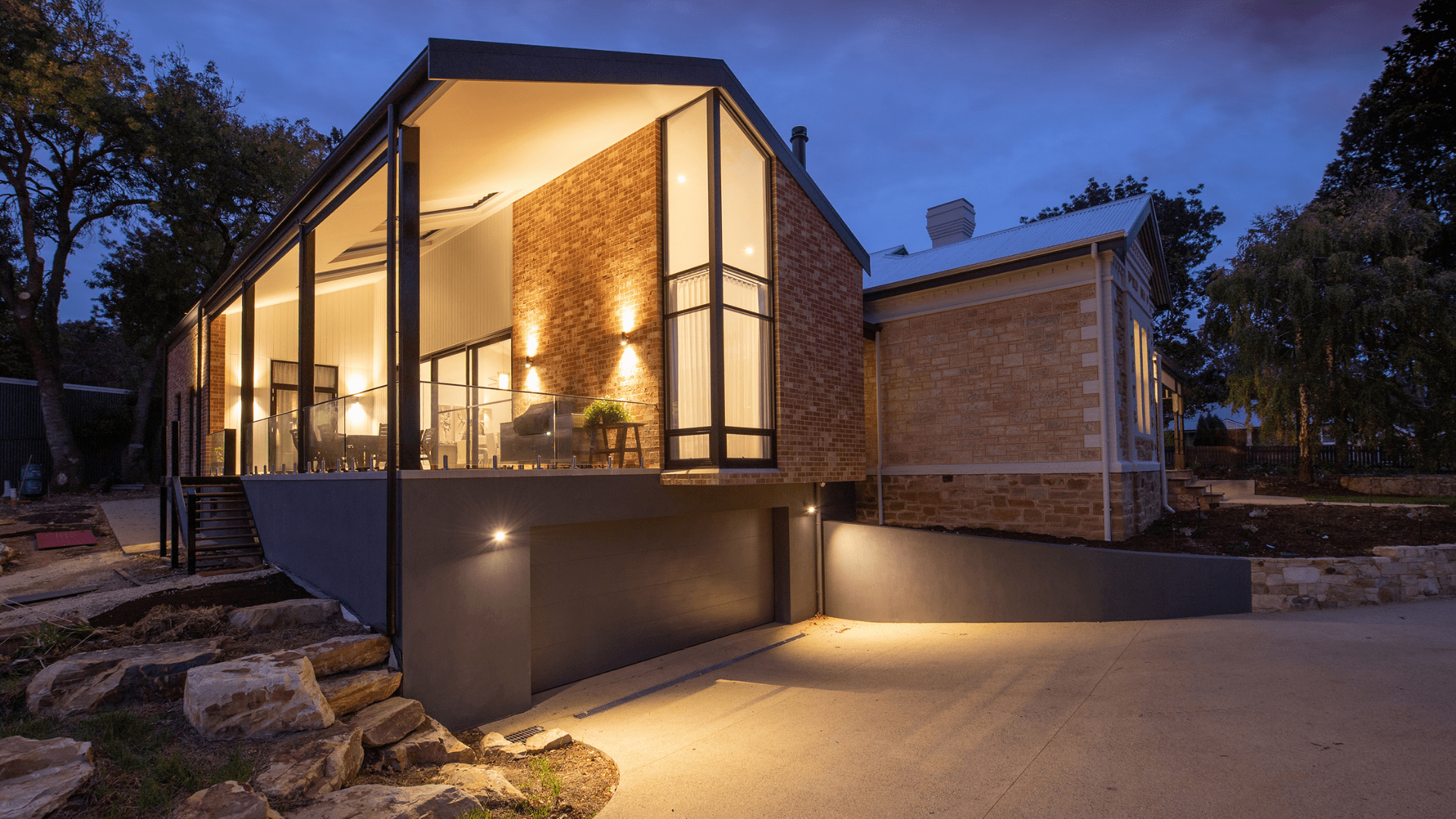 Selecting the Best Lights for your Driveway
If you are considering adding landscape lighting to your home, you want to ensure you choose the best driveway walkway lights. There are two main types of landscape lighting to choose from solar lighting and wired lighting.
1. Solar Light Options:
You may be asking yourself, how do solar walkway lights work? The simple explanation is during the day, the lights charge from the sun, so when the sun goes down they have enough power to keep them light throughout the nighttime. Here are some of the best options of solar lights for your landscape lighting:
WINNER: Signature Garden Super-Bright Solar Garden Lights
Why We Picked It:
We picked the Signature Garden Super-Bright Solar Garden Lights because they are extremely easy to install and can be purchased in a package of 8.
Pros:
Easy installation

Great price for the package of 8 lights

15 lumen light rating
Cons:
These lights are fairly small so some homeowners may need multiple packs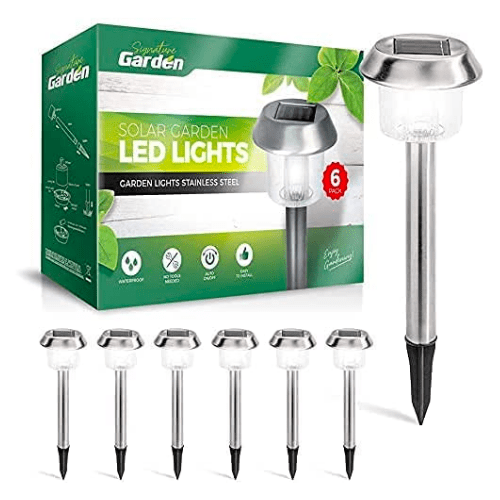 RUNNER UP: URPOWER Outdoor Solar Spotlights
Why We Picked It:
These URPOWER Outdoor Solar Spotlights have two different lighting options which make them convenient for different uses or occasions. Additionally, these solar lights can last up to 10 hours on a full charge.
Pros:
Two lighting options: warm white or cool

Adjustable angles

Two different options for installation

Lasts up to 10 hours
Cons:
They come in a pack of 4 so larger homes may need more packages of lights to light their entire yard.
A little more expensive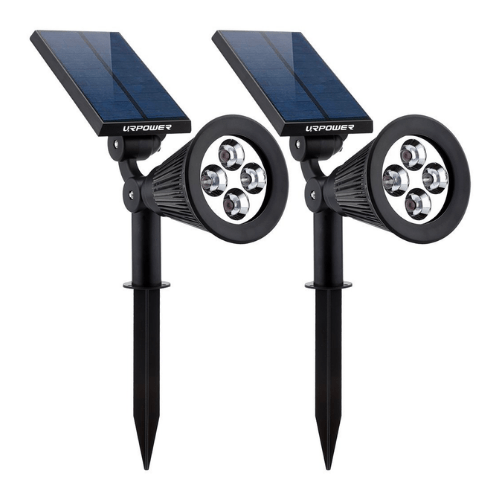 2. Wired Light Options:
While solar lights operate by generating power from the sun, wired lights need to get their power from an electrical source. Though wired lights have to be connected to an electrical source to run, they might be more beneficial to some as you can turn wired lights on any time of the day. Solar lights only work at night because they use the sun to charge all day. Wired lights are able to be used by homeowners whenever they want. Below are some of the best options for wired lights:
RUNNER UP: Hampton Bay LED Landscape Path Light Kit
Why We Picked It:
These lights come with over 50 feet of wires, so you are able to add them to any part of your yard without having to be directly next to an electrical source. Additionally, these lights are on a timer, so you never have to think about turning them on and off, you can pick a time for them to turn on automatically.
Pros:
Have a timer feature

Comes with long cables so you can power them from any part of your yard

Suitable for all weather conditions

Almost 2 feet off the ground
Cons:
These lights are very expensive compared to other options
Have to be within 50 feet of a power source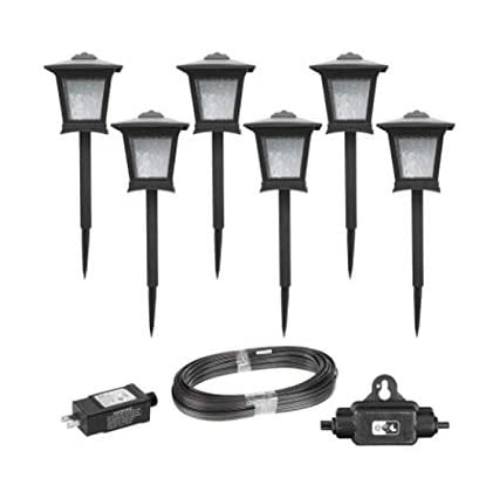 WINNER: Sunriver Low Voltage Landscape Well Lights
Why We Picked It:
These wired lights are one of the most well-lit lights available. These lights use low-voltage LED lights to illuminate your driveway and walkway and provide a clear view for anyone around.
Pros:
Metal / Plastic materials make them completely waterproof

They sit mostly underground, so people will not trip over them or they will not move in different weather conditions

Come in packages of 6
Cons:
These lights are a little more expensive than similar wired lights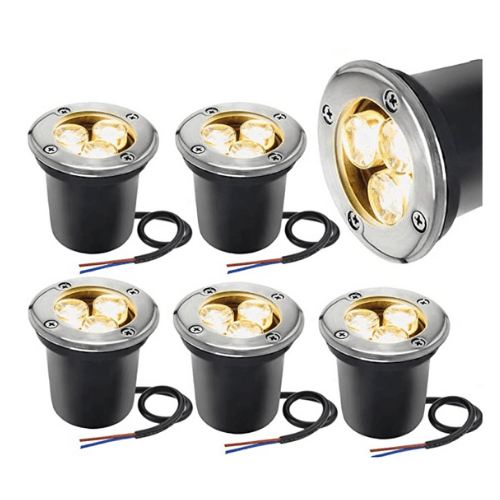 How to Install Solar Driveway Lights
After you have decided which type of lights will work best for your home, you might want to know how to install low-voltage landscape lighting in your driveway. Yard lighting installation for solar lights is quite simple. Consider these steps when installing your solar lights: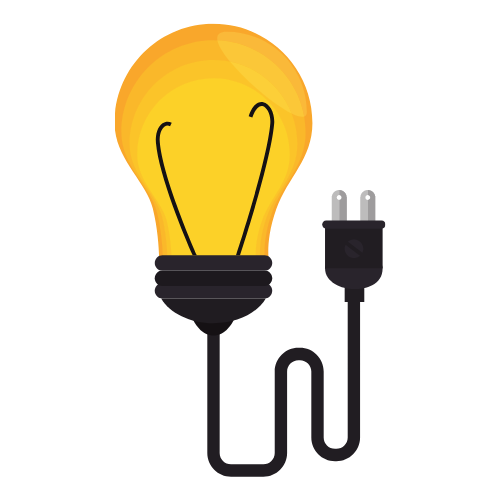 Step 1
Once you have picked solar lights for your walkway or driveway, you are able to begin installing them. Most solar lights are installed the same way. First, you need to unpackage the lights and make sure they are put together. Some might need the solar panel part of the light to be attached before you install them into the group. Follow the directions on the packaging to put together your solar lights.
Step 2:
After you have your solar lights put together, to install them, you simply push them through the grass in your yard in the desired areas for the lights. These lights typically are on stakes, so you just need to drive them into the ground. Once they are in the ground, just let the sun charge them and they should be lit up at night.
Note that some solar-powered lights have on and off switches. Ensure the switch is on the correct side.
How to Install Wired Driveway Lights
Outdoor light installation maybe a little more difficult with wires, as they need to be near an electrical source in order to work. It is always best to call a professional electrician when installing wired lighting. Below are the steps needed for wired exterior lighting installation: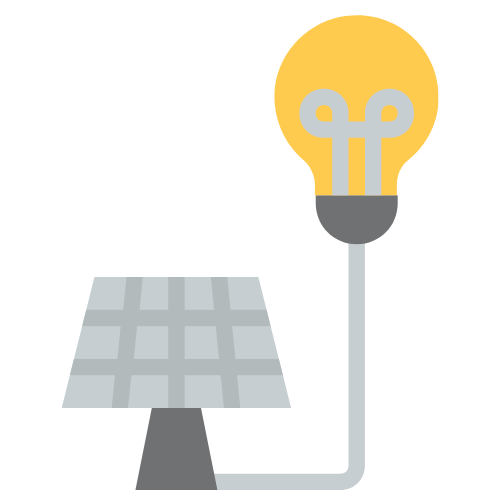 Step 1
Similar to solar lights, first you need to assemble the lights themselves. There will be directions in the package on how to assemble your lights if they are not already put together. The assembly process will change depending on the brand of lights, but you will likely just need to add the light to the stake that goes into the ground during installation.
Step 2:
After your lights are assembled, you are able to install them into the ground. Find places around your driveway and walkway that best illuminate tour paths. Keep in mind that these lights need to be within distance of an electrical source.
Step 3:
Once you have found a good place for your lights, and have inserted them into the ground you then need to plug them into a power source. After they are plugged in, they should power on.
Call the Experts to Install Your Driveway Lights Today!
Landscape lighting can be a great addition to your home for many different reasons. Landscape lighting is a great security tip for walkways and driveways to help protect your home. Additionally, they make your home safer by providing extra lighting for vehicles to drive, and people to walk at night. Picking the right landscape lighting for your home can be difficult. Consider talking to a professional at Santella Electric to help discuss the best option for you. Contact the landscape lighting professionals today!