Why Should You Consider Permanent Light Installation?
1. Saves You a Lot of Time
As we mentioned before, putting up holiday lights is a labor-intensive task. You have to devote a lot of time putting up these lights and taking them down. Of course, this is on top of everything else you have to do during this time of year. But this can be resolved if you have permanent lights installed. All it takes is one time installation and you'll have lights around your home for years to come. You'll no longer have to spend time putting lights up and down every year. This one-time installation is made especially easier if you hire an electrician to take care of this.
2. Improves Your Home's Value
A huge benefit that comes with installing permanent lights on your home is the significant increase in your home's value. This improvement can be especially helpful if you are planning to sell your property in the next couple of years. Most buyers love properties with permanent lighting because it can be very convenient and safe for them. All they have to do is flip a switch a couple of times a year.
3.Creates Extra Security for Your Home
It is widely recommended for you to have a well-lit environment or landscape around your home, so you can improve the security of your home. You can reduce any dim areas in your property, so no intruder can find a soft spot in your security. Permanent lighting can help prevent any vandalism or trespassing activities from occurring in your home. Additionally, your neighbors will also have the ability to spot any suspicious activities on your property. So, overall, the investment of permanent holiday lighting can reduce the risks your home may face.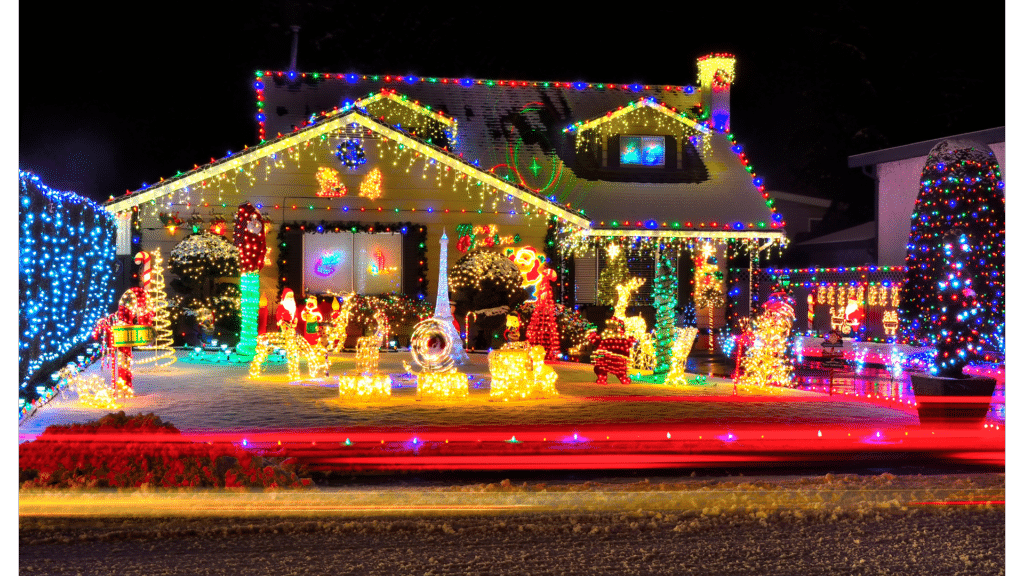 Popular Designs for Holiday Lighting
Lighted Roof Lines
You can line your roof and other parts of your home, such as window casings, with a string of holiday lights. Such an impressive outline can accentuate your home's architecture. Overall, it can give your home a classy and elegant look.
Lighted Pillars
If your home has pillars, you can wrap your holiday lights around them. Pillars enhanced with lights can add lines and vertical dimension to your exterior design. Again, this can add a sophisticated element to your home year-round.
Concealed Cords
If you're going for a more subtle look than this may be the design for you. While lights can be a spectacular display, their power sources can be an eyesore. If your home features a lipped eave or overhang, you can use it to cover up light cords. Run hooks or nails along the back of the overhang, then tuck the cord behind so that only the bulbs peek out just beneath the edge.
Best Brands for Permanent Christmas Lighting: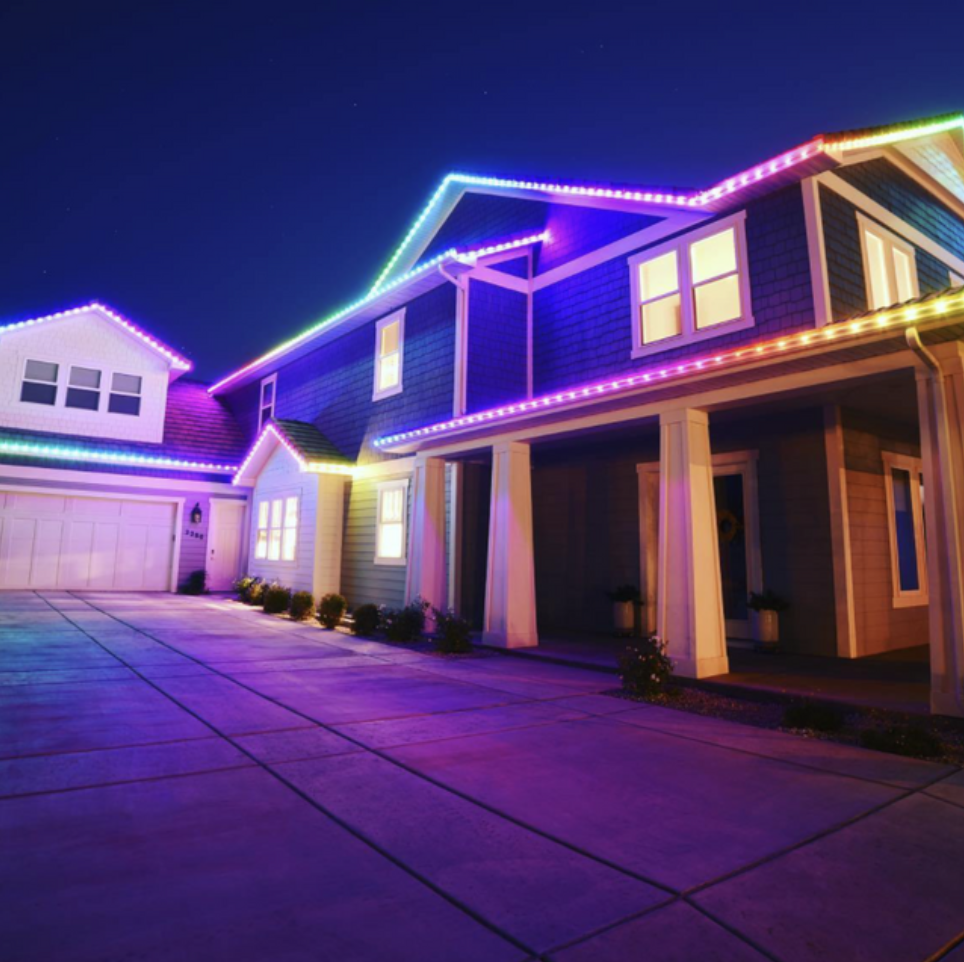 With this brand of permanent outdoor holiday lighting, you can control every light individually. While controlling each individual light, you can also control the different patterns of lighting on your home. So, you can light each bulb a different color if you so choose. Everlights is completely customizable so you can control sequences, colors, and brightness at all times.
Everlights can be installed on any home, no matter the size. Although the price does vary depending on the home, the point price for Everlights typically starts at about $2,000.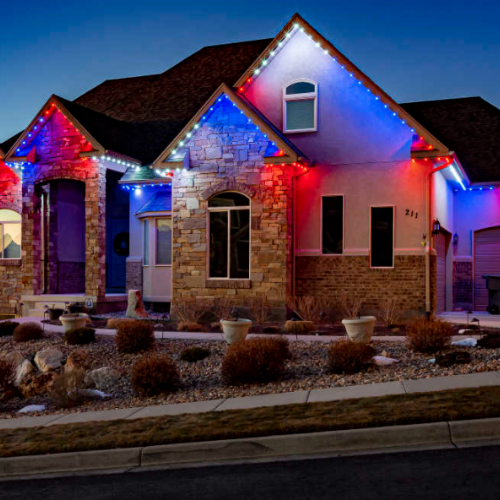 This brand of permanent outdoor holiday lighting lets you control the colors of your lights through their user-friendly app. Like most permanent exterior holiday lights, they are completely customizable, and you can change the colors and patterns to match any season or holiday.
Trimlight starts at around $2,000 although can vary depending on installation costs and the size of the home.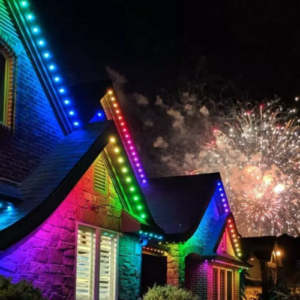 Like other types of exterior permanent lighting, you are able to control these lights from an app on your phone. JellyFish's lights are RGB and can produce over 16 million different colors to match any holiday or occasion.
JellyFish lights are priced around $23 per foot and a flat fee of $600 for the controller. Overall pricing will vary based on the length of the house and where you want the lights placed.
When is the Best Time of Year to Install Permanent Holiday Lighting?
Honestly, you can have permanent lights installed any time of the year, but it is recommended that you schedule your installation during the warmer months. Having your permanent lighting installed around the end of summer and beginning of fall ensures that your lights will be ready by the holiday season. Additionally, the weather is still warm enough for electricians to work efficiently and you will get better pricing than calling someone a week before the holiday
Contact Santella to Install Your Permanent Holiday Lights!
A permanent light installation should be done by professionals. This procedure should be done by professionals because it requires specific needs, skills, and knowledge. Additionally, hiring a professional will ultimately be safer for you because you won't risk hurting yourself or damaging your home. Fortunately, Santella Electric has the skills and knowledge necessary to complete this project for you! We do the job right on your behalf. You can rely on our services to your satisfaction. Don't hesitate to reach out today!