Do you have a new construction project in the town of Stamford that needs an electrical permit pulled?
You came to the right place!
When you are planning to renovate your building or build a house, you may be required to pull a building permit in Stamford, CT. This electrical permit will ensure that all of your projects meet the rules and regulations of the city government. If you want to pull this electrical permit application, you need to visit the Stamford Government Center at 888 Washington Blvd, Stamford, CT 06901. you come to this office, you can call them at phone number (203) 977-4164.
The Building Department is specially created to protect the safety, welfare, and health of the Stamford community. They will ensure that all renovation, construction, repair, and demolition projects meet the requirements from the Connecticut Building, Electrical, Mechanical, Plumbing, and demolition codes.
The Building Department will serve 4 critical functions, including building code enforcement, construction phase inspection, incident management, and the issuance of building permits. The issuance of the building permits will be responsible for helping you get an electrical permit from the government.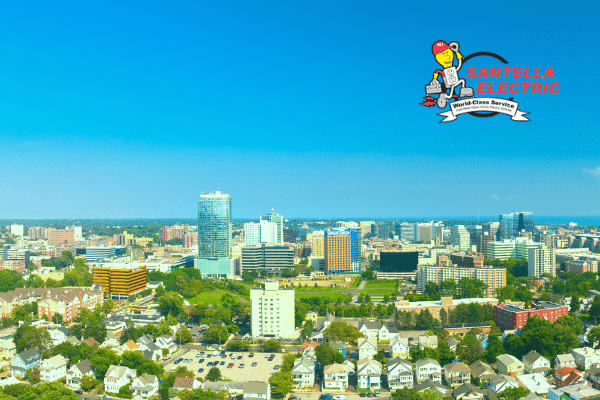 How Do You Apply for the Electrical Permit in Stamford, Connecticut?
Visit the official website of the Stamford, Connecticut building department. On this website, you can find an application form for the building permits, including the electrical permit. There are several categories that are available on this website, including home alteration, new home construction, home addition, deck installation swimming pool installation, site work, solar array installation, generator project, etc. By choosing the right project, you are going to be recommended the right permits for any of your needs. You can also read the website for learning about which building permit is not required or any exempt work.
After you submit your application, it will be reviewed by the Building Department and also the Health department in Stamford. You will get the result after a few days you submit your application. The result will be sent to your email as soon as possible after the result is done.
On the application, you also need to answer some questions given by the City of Stamford. These questions can be used to determine which permit is required for your projects. During the examination, some surveyors will come to your project for ensuring that your answer on the questionnaire is correct. Therefore, you need to tell the truth on this document.
When is a Permit Required?
Building permits are always required for alterations, additions, or any repairs to the building, electrical wiring, and also plumbing installations. If you have major renovations on your building, you may require to have a building permit or inspection done by the staff from the city.
Most projects are going to require several permits, such as building permits, electrical permits, mechanical permits, plumbing permits, and well permits. These permits are required to ensure that your projects can meet all rules and regulations from the state government.
Let Your Electrician Pull Your Permits.
When you hire an insured electrician in Stamford you never have to worry about pulling this permit yourself as Santella Electric can take care of that for you! Call us today at 203-966-9595