Santella Electrical Services – Milford
Who we are.
About the City of Milford
Welcome to
Milford
, "A Small City with a Big Heart!"  
Milford is a city within Coastal Connecticut and New Haven County, Connecticut that includes the Village of Devon and the borough of Woodmont. February 1, 1639, the area then known as "Wepawaug " was purchased from Ansantawae, chief sachem of the Paugusset Tribe. Settlers arrived shortly thereafter and began to build the town known as Milford.
Seventeen miles of Long Island Sound coastline funnel into the Milford harbor that meets the Wepawaug River in the center of town. Milford is the sixth oldest town in Connecticut with 50,000+ residents. Strolling through downtown you get that small town feeling coupled with the charm and the sense of history of an English settlement dating from 1639. 
Milford is now home to manufacturers of consumer products, fabricated metals, plastics, as well as dot.com, investment, and high tech firms.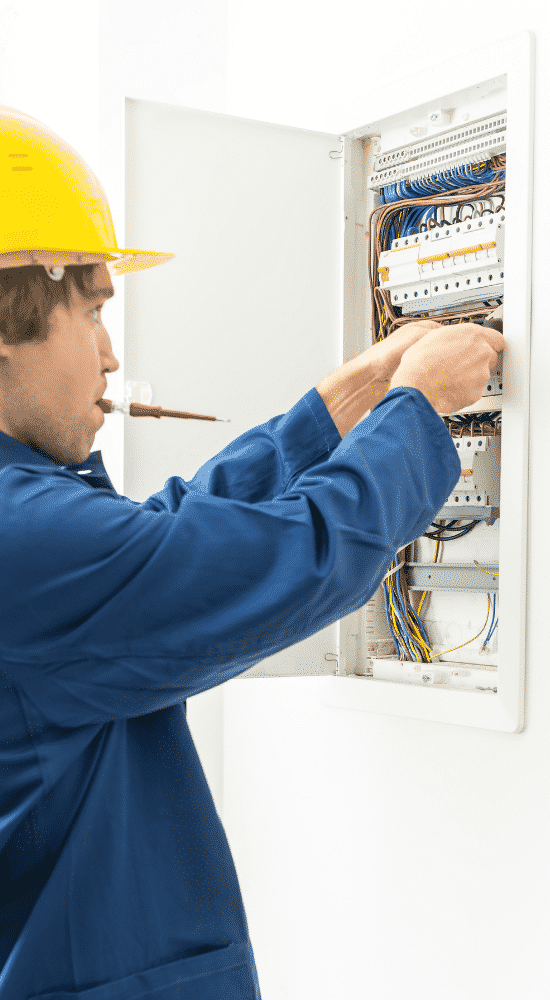 Contact Santella for Work in Milford
Commercial Electricity in Milford
The average commercial electricity rate in Milford, CT is 8.57¢/kWh.
Residential Electricity in Milford
The average residential electricity rate in Milford, CT is 15.9¢/kWh.
Industrial Electricity in Milford
The average industrial electricity rate in Milford, CT is 7.26¢/kWh.
Fun Facts About Milford
Buried treasure is said to exist on a small island the Indians called "Poquahaug", just a mile off Silver Sands Beach.
Milford and nearby Attractions
The Milford Cultural Center
Firehouse Art Gallery
Charles Island
The Subway restaurants and Schick shaving products companies are both headquartered in Milford.
The towns of Woodbridge, Bethany, Orange and West Haven all include land that once belonged to Milford.
Two-time Stanley Cup-winning hockey goalie Jonathan Quick was born in Milford.
Generator Installation
Life these days revolves more and more around access to information & the internet. Your job may even rely on you having consistent internet access as more jobs become fully remote. To assure that you never lose power, consider calling Santella Electric and having our team come out to install a whole home standby generator. Never be in the dark again!
Smart Home System Set Up
Let us connect your home so you can monitor your security, eco footprint & much more! Confused about picking a smart home system with the seemingly thousands that exist out there? Call us in New Canaan & one of our friendly staff members will be more than happy to listen to your needs and make a proper suggestion.
Renovate Landscape Lights
Light up patios & social areas for your next gathering or simply improve the security of your home. Make your hot tub glow, have the walkway to your garden illuminated, & more with our landscape light installation in the town of Milford, CT. 
Need more security for your property?
Motion and heat detected lights do a great job keeping unwanted guests at bay. Reach out to our team today.
Smart Home System Set Up
Keep an eye on your packages and kids with smart home systems that work for you. Not only can you monitor the outside of your home with a security system installed by Santella, but you can monitor the inside as well with a smart home system that tracks your electric bill and can turn appliances on and off with your voice or the press of a button on your smartphone.
City of Milford Resources:
Find the Milford, CT Building Department  Below