Santella Electrical Services – Rowayton
Who we are.
About the Town of
Rowayton
Rowayton is a coastal village in the city of Norwalk, Connecticut, roughly 40 miles from New York City. The community is governed by the Sixth Taxing District of Norwalk. There are varying accounts as to the first colonial landholder in the Redding area; multiple citations suggest a Fairfield man named Richard Osborn obtained land there in 1671, while differing on how many acres he secured.
The Rowayton station on the New Haven line of the Metro-North Railroad is located within the community, as is an elementary school, a public beach and the Rowayton Public Library.
Rowayton median real estate price is $1,253,283, which is more expensive than 97.0% of the neighborhoods in Connecticut and 97.0% of the neighborhoods in the U.S. The average rental cost in this neighborhood is higher than 96.7% of the neighborhoods in Connecticut. In the Rowayton neighborhood, analysis shows that 15.5% of the residents work from home, avoiding a commute altogether. In the Rowayton neighborhood, 29.5% of people ride the train to work each day.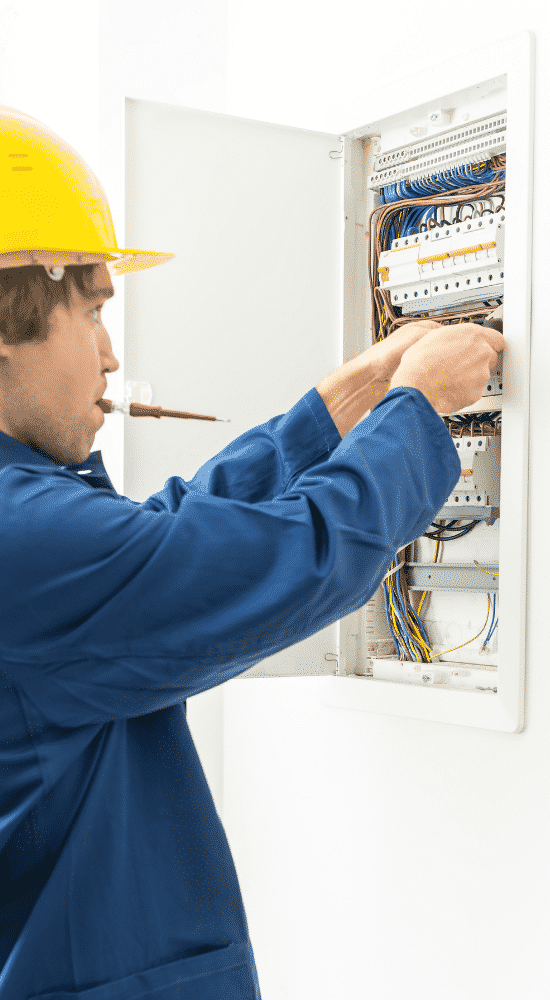 Contact Santella for Work in Rowayton
Fun Facts About Rowayton
Notable people
See also: List of people from Norwalk, Connecticut
Jerome Beatty, author for the Saturday Review, Colliers, Esquire, etc.
David Bergamini, author of Japan's Imperial Conspiracy and Time-Life Books
Richard Bissell, author of popular Broadway musicals
Ward Chamberlin, PBS executive
Leslie Charleson, TV actress
We Provide Rowayton With…
Generator Installation
Life these days revolves around access to the internet. Your job may even rely on you having consistent internet access as more jobs become fully remote. To assure that you never lose power, call Santella Electric and have our team come out to install a whole home standby generator. Never be in the dark again!
Landscape Lights Installation
Keeping your property secure has many benefits. Not only can you keep your family safe, but you can use landscape lights to illuminate parking lots or dark spots on your property. Outdoor lighting is our specialty here at Santella Electric.
Smart Home System Set Up
Rowayton is a neighborhood that we have loved working in for the last 55+ years. If you want to add an extra layer of security to your property, in-ground landscape lights are a must. Santella Electric can light up any walkway or driveway, add spotlights, & more to provide your loved ones or business with light where you need it.
Home Entertainment System Installation
Keep an eye on your home when you're away with a smart home system installed by Santella Electric. Rowayton is known for beautiful homes and being a community of neighbors. Watch over your home by having Santella install a smart device on your property today.
Town of Rowayton Resources:
Find the Rowayton, CT Building Department Below