Santella Electrical Services – Shelton
Who we are.
About the town of Shelton
Shelton is a town in Connecticut with a population of 41,141. Shelton was settled in 1639 as part of the town of Stratford and incorporated in 1789 as Huntington. Later, it was renamed Shelton, before being recognized as a city in 1915. The waterpower from the Housatonic River dam allowed for the production of creation of many goods. Included on this list are Wiffle balls!—a Connecticut invention.
Living in Shelton offers residents a sparse suburban feel and most residents own their homes. In Shelton there are a lot of restaurants, coffee shops, and parks. The public schools in Shelton are consistently ranking above average when compared to the natural average.
Shelton was the site of one of the largest arson fires in U.S. history. In 1975 when the Sponge Rubber Products plant was set ablaze. Charles Moeller, president of parent company Grand Sheet Metal Products, was acquitted of criminal charges, but in a suit under civil law, a jury found in 1988 the insurer was entitled to disallow claims on the fire losses, based on the finding that the company's top officials arranged the fire to claim insurance money.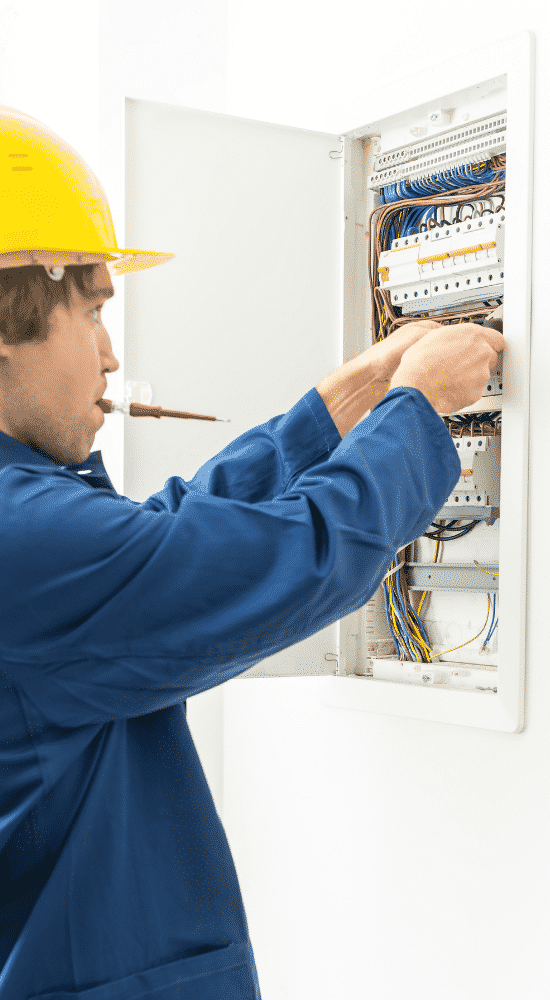 Contact Santella for Work in Shelton
Commercial Electricity in Shelton
The average commercial electricity rate in Shelton, CT is 8.57¢/kWh.
Residential Electricity in Shelton
The average residential electricity rate in Shelton, CT is 15.9¢/kWh.
Industrial Electricity in Shelton
The average industrial electricity rate in Shelton, CT is 7.26¢/kWh.
Fun Facts About Shelton
Recreation
There are two private golf courses in town.
Highland Golf Club of Shelton is located in the downtown Shelton area where it was founded in 1900.
Brownson Country Club is an 18-hole venue located in the Huntington section of Shelton.
Notable companies
Bic Corporation

NEC Unified Solutions

PerkinElmer, Inc.

Pitney Bowes

Cartier SA

Hubbell Incorporated

Prudential Annuities
Neighborhoods:
Downtown

Coram Gardens

White Hills

Soundview Avenue

South End

Booth Hill Road

Bridgeport Avenue

Huntington

Pine Rock Park
Generator Installation
If you need your standby generator maintained or installed in Shelton, Santella Electric is here to assist. Fairfield County & Shelton have seen a rise in storms, like hurricanes and tornadoes, in recent years that have left thousands in the dark. Keep your family or office connected at all times when the lights go out.
Our generator techs are equipped with the knowledge necessary to handle any type of commercial or residential generator.
Deciding on which generator brand is for you? Read our comparison blog here!
Landscape Lights Installation
If you want to add an extra layer of security to your business, home, or property, in-ground landscape lights are a must. Santella Electric can illuminate any pathway or driveway. Add spotlights, & more to provide your loved ones or business with light where you need it.
We also install permanent Christmas lights so you never have to go up and down an icy ladder again to display your holiday spirit.
Smart Home System Set Up
Are you ready to connect your home? Call Santella Electric and our team can recommend a variety of options to best suit your family or business. One of our friendly staff members will be more than happy to listen to your needs and make a proper suggestion. Let us connect your home so you can monitor your security, eco footprint to the max!
Home Entertainment System Installation
The big game never had it so good. Entertain for the next prime time event with a home theatre that works for your space. Host events and never worry again if everyone can hear or see. We can install all sorts of
entertainment centers
like game rooms, streaming centers, movie theatres and more.
City of Shelton Resources:
Find the Shelton, CT Building Department Below