Santella Electrical Services – Darien
Who we are.
About the Town of Darien
Darien is a suburb of New York City with a population of 21,742.
Darien
is in Fairfield County and is one of the best places to live in Connecticut. Darien is a coastal town in Fairfield County, Connecticut, United States 37 miles northeast of New York City. It is the smallest town on Connecticut's "Gold Coast". Darien is also one of the wealthiest communities in the U.S.
Situated on Long Island Sound between the cities of Stamford and Norwalk, the town has relatively few office buildings. Many residents commute to Manhattan with two Metro-North railroad stations–Noroton Heights and Darien–linking the town to Grand Central Terminal.
As of the census of 2000, there were 19,607 people, 6,592 households, and 5,385 families residing in the town. The makeup of the town was 95.97% White, 0.45% African American, 0.04% Native American, 2.42% Asian, 0.03% Pacific Islander, and 0.30% from other races. Hispanic or Latino of any race were 2.19% of the population.
Originally part of Stamford, the area we know as Darien became Middlesex Parish in 1737. It was incorporated as the Town of Darien in 1820. The first settlers took title to the land in 1640, when the New Haven Colony bought from the Indians a tract of wilderness where the Rippowam River met the waters of Long Island Sound.
Darien has the lowest property taxes of the Fairfield County suburbs of its size, with a mill rate of 15.35 being consistently lower than New Canaan at 15.985 and Westport at 18.09.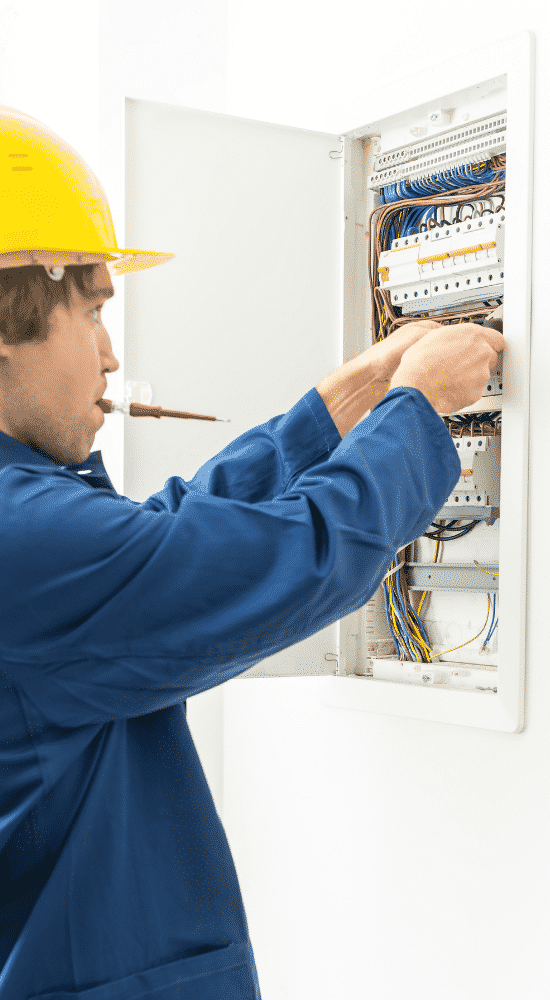 Contact Santella for Work in Darien
Fun Facts About Darien
In addition to some small neighborhoods, the larger divisions of the town are Noroton, Noroton Heights, and Tokeneke.

Darien has a humid subtropical climate, similar to that of New York City, with mild to warm humid summers and cold to very cold winters. The highest recorded temperature was 103 °F in July 1966, while the lowest recorded temperature was -15 °F in 1968.

Darien is served by Darien Public Schools, and Darien High School was ranked No. 1 in the "U.S. News Best High Schools in Connecticut" in 2013.

In June 2012, 24/7 Wall St. ranked Darien as the

10th wealthiest school district

in the United States

Darien sports teams go by the name of the "Blue Wave".
Generator Installation
Life these days revolves more and more around access to information & the internet. Your job may even rely on you having consistent internet access as more jobs become fully remote. Our generator techs are equipped with the knowledge necessary to handle any type of commercial or residential generator. Never be in the dark again!
Smart Home System Set Up
Let us connect your home so you can monitor your security, eco footprint & much more! Confused about picking a smart home system with the seemingly thousands that exist out there? Call us in New Canaan & one of our friendly staff members will be more than happy to listen to your needs and make a proper suggestion.
Renovate Landscape Lights
Light up patios & social areas for your next gathering or simply improve the security of your home. Make your hot tub glow, have the walkway to your garden illuminated, & more with our landscape light installation in the town of Darien, CT.
Smart Home System Set Up
Keep an eye on your Amazon packages and any visitors with smart home systems that are connected directly to your smartphone. Not only can you monitor the outside of your home with a security system installed by Santella, but you can monitor the inside as well with a smart home system that tracks your electric bill and can turn appliances on and off with your voice or the press of a button on your smartphone.
Town of Darien Resources:
Find the Darien, CT Building Department Below