A hot tub can be a great way to entertain family and friends as well as a great way to de-stress after a long day. It also offers a smaller and less labor-intensive option than a swimming pool and can be used all year round. However, before you can take that first relaxing dip into your new hot tub, you'll need to assess how it will be set up and brought up to code before anyone can use it. The pandemic has brought about an increase in people taking on all kinds of DIY projects with the allure installing something by watching a YouTube video and saving money on maintenance. Whilst this can be a wise move for some smaller projects around the house, we're here to tell you the smartest thing to do for installing your tub is to hire an electrician that is also a hot tub professional.
Common Mistakes and Hazards When Installing a Hot Tub DIY
Electrical/Wiring Issues:
The most common mistakes when installing a hot tub DIY lie in the electrical wiring. As a setting where electricity and water are inherently close together, it is even more important than most applications for the wiring to be done safely and correctly. As the hot tub owner, it is your responsibility to make sure that the electrical connections are made in agreement with the National Electrical Code (NEC). If you don't have personal experience, it is important to consult a professional to make sure everything is wired correctly to mitigate any safety issues.
For the most part, hot tubs are designed to run on 110V/15AMPs ("plug and play" tubs) or 220V/50AMPS ("hard wired" tubs). An important aspect of the required electrical connection is a Ground Fault Circuit Interrupter (GFCI), which can automatically cut power to the tub in the case of an electrical issue. Some "plug and play" tubs come with a built in GFCI, so it is important to know what kind your is in order to make sure all necessary safeguards are installed. Your GFCI should also have a waterproof covering installed.

Mistakes can also be made when it comes to bonding different components of the tub and making sure everything is properly grounded. It is important to ensure that all conductors of electricity (metals and electrical wiring) are properly bonded, and wiring is grounded so that electricity can be directed into the surrounding earth or slab in a potential emergency. Mistakes in these areas can pose a unique issue as they are closely exposed to water which conducts electricity.
Location:
Another important thing to keep in mind which goes in tandem with the electrical requirements mentioned is where the hot tub is installed, specifically in proximity to things like outlets and other aspects of your home. You'll need to make sure that the tub is installed in a place that adheres to all code requirements and is easily and safely accessible by all who wish to use it. Additionally, the tub should be near lighting if it will be used at night, in which case you'll need to consider some additional wiring and electrical safety as well.
Variable and Hidden Costs of DIY Installation
Electricity:
The most obvious and consistent variable cost associated with owning a hot tub is the electricity, which is essential to run the tub and can easily add $50-$100 to your monthly electric bill in Fairfield County. It is important that your tub's electricity is wired quickly and in the most efficient way possible. This will serve to minimize any unnecessary energy usage both in the setup process and most importantly throughout the lifetime of the tub, as the consistent electrical usage required will carry most of the variable cost for you moving forward.
Site Preparation:
Besides the tub itself, you'll have to put some money prepping where the tub will sit and put some work into the surrounding area. Whether you install the tub on the porch or somewhere in the yard, you'll need to make sure that the area the tub will rest on top of is sturdy or that the tub won't do any damage to your porch when installed. This may involve installing a slab of some sort, which you could do yourself, but the material will incur some sort of cost. You will also need to ensure that the area surrounding is adequately lit, which can require new light installation and possibly more electrical work along with it.
Chemicals/Cleaning Products:
Like a swimming pool, the hot tub requires a chemical like chlorine to keep it sanitary as well as tools like test strips to monitor the pH of the water. If you want to take care of the regular cleanings of the tub yourself, you should plan to buy a few gadgets like a spa vacuum and a hot tub cleaner as well as some additional cleaning chemicals. If you plan on hiring someone for the cleaning and draining of the tub, you should plan to spend around $300 per cleaning.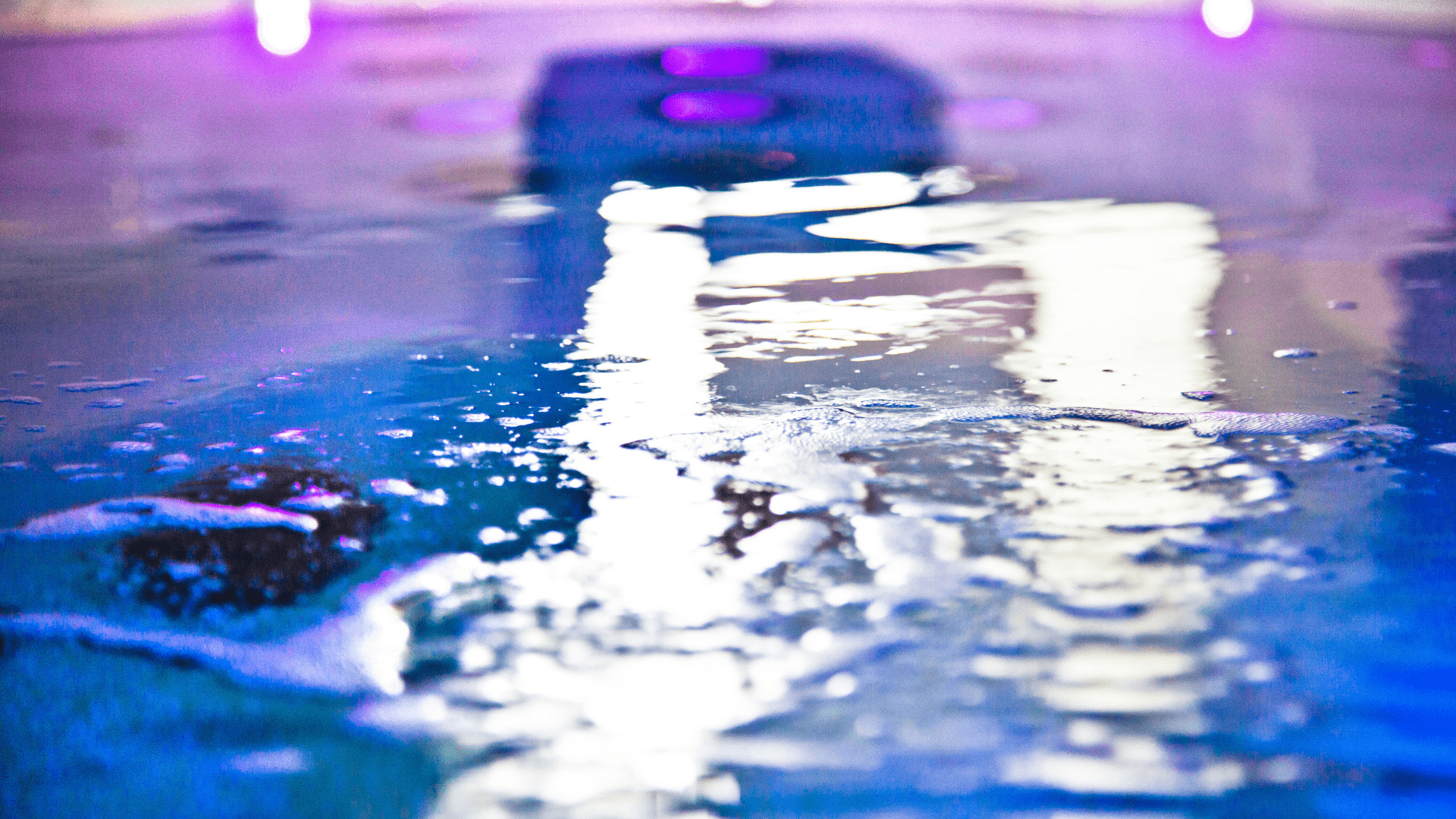 Insuring Your Hot Tub:
Besides increasing the longevity of your tub and minimizing risk of issues, working with a licensed electrical provider will decrease your liability and provide you with experts to assist you in the instance that something does go wrong. If an incident occurs for which you'll need to contact an insurance provider, the first thing they will likely do is inspect the tub itself and make sure it passed inspection before it was used. If you choose to go about the installation process yourself, it's easy to make the mistakes mentioned above and even skip the inspection process altogether. If this is the case, you will be stuck paying to resolve any incidents yourself, not to mention having to end up hiring a professional anyway to have any technical issues resolved with your hot tub if you want to be able to use it in the future.
Hire the Hot Tub Installation Experts at Santella Electric
If you've decided to add a hot tub to your home, hire Santella Electric, the hot tub electrical experts of Fairfield County. Not only do we bring invaluable experience to your project but also provide you with an upfront estimate so there are no unnecessary hidden costs to worry about. We employ only the best trained electricians to ensure you will be satisfied with your service experience and your installation will provide the utmost safety to anyone deciding to use your hot tub once installed. We are available 24/7 for all your electrical questions, so book a consultation on our website and start the journey toward adding a hot tub to your property today.