Electricity is an incredibly important resource in any home, yet it is not something that homeowners often think about particularly if there have been no electrical problems in the past. Leaving electrical problems untouched can not only be hazardous but can also lead to further damage to the electrical system. Fires, damaged appliances, or loss of power can be some results of not maintaining or repairing your homes electrical systems. Below are three signs that your home may need professional electrical repairs:
1. Tripping Breakers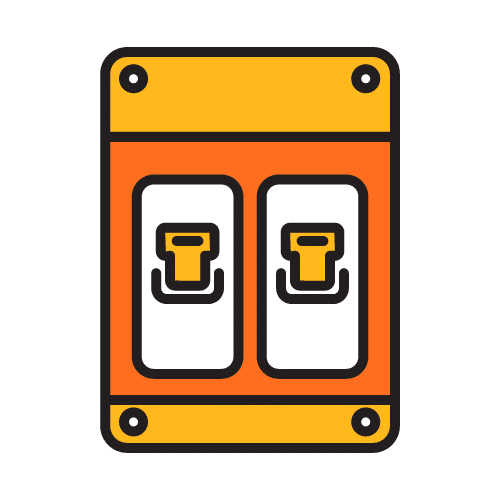 A circuit breaker is a device that works by cutting off the flow of electricity through a circuit whenever it gets too high. Without
circuit breakers
, fires, shocks, and other accidents would be much more frequent in homes. Common reasons for your circuit breaker tripping are because of either a circuit overload, short circuit or a ground fault. While circuit breakers are designed to trip in the event that a particular circuit gets overloaded, if it begins to happen often there could be a larger problem at hand. Breakers frequently tripping could indicate that there is an issue with your electrical panel or a wiring issue. If you have tried resetting your circuit breaker, but continue to notice your circuit breakers tripping often, it is important to call in an electrician. One common mistake homeowners make is trying to force breaker switches to stay on. This greatly increases your chance of having an electrical fire in your home.
2. Sparking Appliances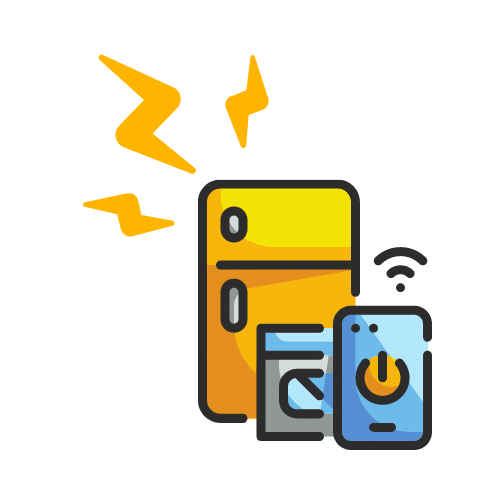 Electrical appliances have become a part of everyday life. Everything from your kitchen appliances, to AC systems, to your furnace and water heaters, are dependent on your power supply. With appliances, it is not uncommon to see a small spark when it is plugged into an outlet. These sparks are typically blue or yellow and only occur briefly. While most of these sparks are normal, and indicate that a flow of energy has started, they should not be ignored altogether. In some cases, sparks may just be the initial outward sign of a larger electrical problem that may end up being quite significant in the long run. Additionally, sparks can be extremely dangerous as it can lead to fires and cause a great deal of damage to your appliances. It is a good idea to get any continuous sparking in an appliance examined by a professional. An electrician will be able to inspect electrical outlets and either replace or fix them if needed. Rarely, the problem might lie within the wiring of the house, in which case the electrician may need to replace or fix the wiring of the complete house. Regular electrical maintenance will protect your appliances or outlets from breaking down, keeping your house safe and preventing you from having to buy new appliances.
3. Outlets or Switches That Do Not Work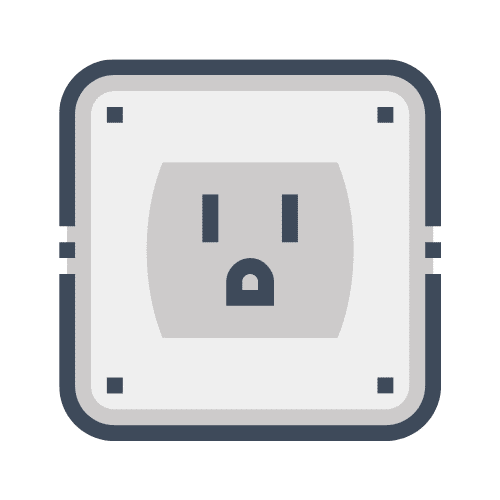 One of the most common reason that an outlet or a switch is not working is that the circuit breaker has been tripped. As previously mentioned, this can happen because of either a circuit overload, short circuit or a ground fault. Often times, a breaker can look like it hasn't been tripped, when it really has. However, as with anything, it is also common for outlets and switches to simply go bad over time due to natural aging. If you think that your switch has gone bad, or you hear buzzing or see smoking coming from either a switch or an outlet, it is important to call an electrician. It is possible that outlets or switches not working are a sign that there is a larger wiring issue that needs to be addressed. Contact an electrician and they will be able to evaluate that for you and fix any potential wiring issues within the house.
Electricians in Connecticut and New York
If you identify one of the electrical problems listed, or notice a different electrical problem that is reoccurring, is important to contact an electrician as soon as possible. Bringing in an electrician early will ensure that any potential damage won't lead to larger electrical problems in the future. Santella Electric is an electrical service and repair company servicing Fairfield County, CT and Westchester County, NY. The Santella Electric team has over 55 years servicing in the area and is owner operated. When Santella Electric performs electrical upgrades or repairs to your home, you want the work to be completed safely & securely. Their electrical technicians are highly skilled and go above and beyond to ensure the highest level of service for every customer.
Learn About Our Safety Club for Professional Electrical Repairs
Here at Santella Electric, we provide peace of mind for all of our customers by offering our maintenance program through our Safety Club. Our Safety Club program will provide you an annual safety home inspection every year as long as you are active as a member of this program.
Many of your friends and neighbors already signed up to be in this program from the coastline up to Danbury. Here are some primary reasons why you may want to consider joining this program today.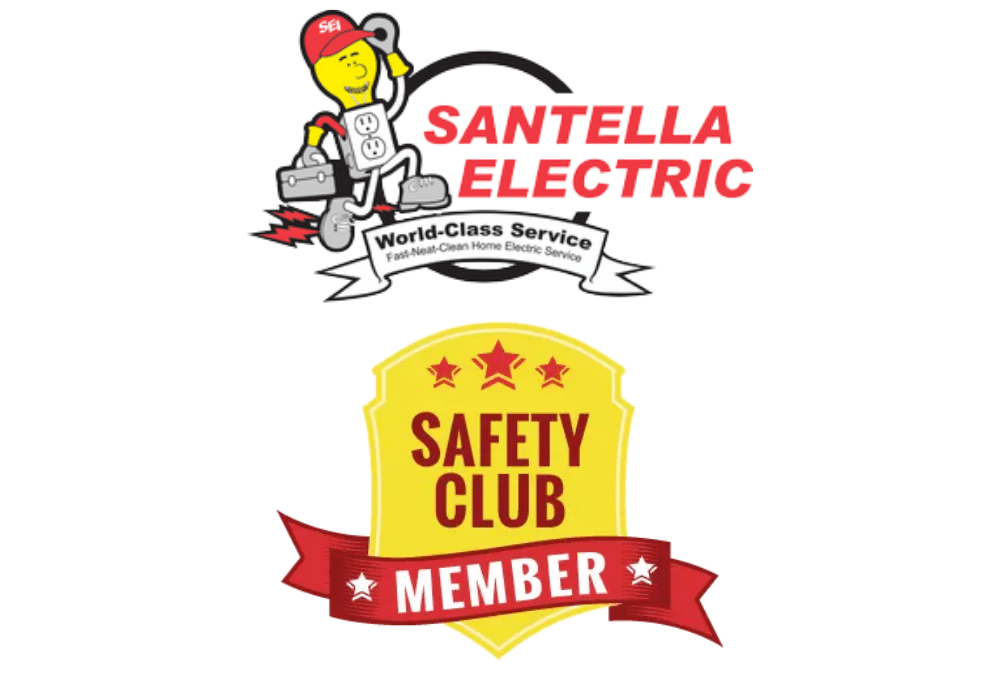 Ensure a safe and durable electrical system in your home
This is the primary reason many sign up for this service. We will come to your home or place of business annually and monitor all of your electrical systems. This system should be monitored regularly for not only physical safety but in 2021 your cyber security as well.
When your electrical system is in top working order, it will last much longer than when it is neglected which saves you time and serious headache in the future. We will ensure that we can add life expectancy of any appliances in your home. As a homeowner, nothing is more critical than making sure your expensive appliances last.https://www.youtube.com/embed/_ZuFJkWT0ZA?feature=oembed
Quick service
As a safety club member, you will enjoy special privileges from us. When you need service, you will go to the front of the line immediately when setting up your appointment. We will ensure that we can help you solve any of your electrical problems with immediate attention. As a reputable company in this area, we may be booked up. Who doesn't love skipping the line!?
Inflation protection
We have 1, 2, and a 3-year membership in this safety club program. If you want to get the most out of your membership, you can opt for the 2 or 3-year membership from us. This will provide inflation protection for any increased rates. As a note, we usually increase the rates of our services annually.
Save you money
If you love using any services that we provide here, you may want to consider joining our safety club. As a member of this safety club, you will get up to a 10% discount on any services, repairs, and any other programs we have in our company. The discount you get will be much higher than the annual fee for this program. If you want to save dollars on your utility and maintenance bills in your home, you may want to consider this club from our company.
Good reviews from other customers
Our company serves all customers in many different areas, including Eastern Westchester County, Southern Connecticut, Fairfield County, and New York. You may have relatives, friends, or neighbors that are already members of our safety club. They enjoy all benefits that we can offer to all of our customers.
You can ask around before you join. You will find a lot of good reviews about our safety club, our friendly technicians, flexible booking schedule, service quality, etc. These good reviews will ensure that our company can deliver the best service for all of our customers.
Experienced company
Our company has a lot of experience in this industry. We have been in this industry for more than 55 years. This experience can help us solve any problems from our customers. We are happy to provide you with our 5-star rating service for helping you maintain the quality of any appliances in your home.
Call Us Whenever You Need Us
We are always ready to help you with any of your electrical issues, for example flickering lights, sparking electrical outlets, burning smell from the outlets or your appliances, repeated problems with your appliances, non-functional outlets or switches, etc. When any of these problems occur, call Santella Electric.