A generator is one of the most important devices that you need to have in your house. This device is essential to provide backup energy during a power outage situation. If you live in a disaster-prone area, you should consider having a good generator for your house. One of the most popular generators we at Santella Electric install in Fairfield County is the standby generator. This type of generator can bring a lot of benefits for you by turning on automatically when the power goes out so you don't lose a beat. Here are some top benefits offered by standby generators.
For our list of top generators this year click here.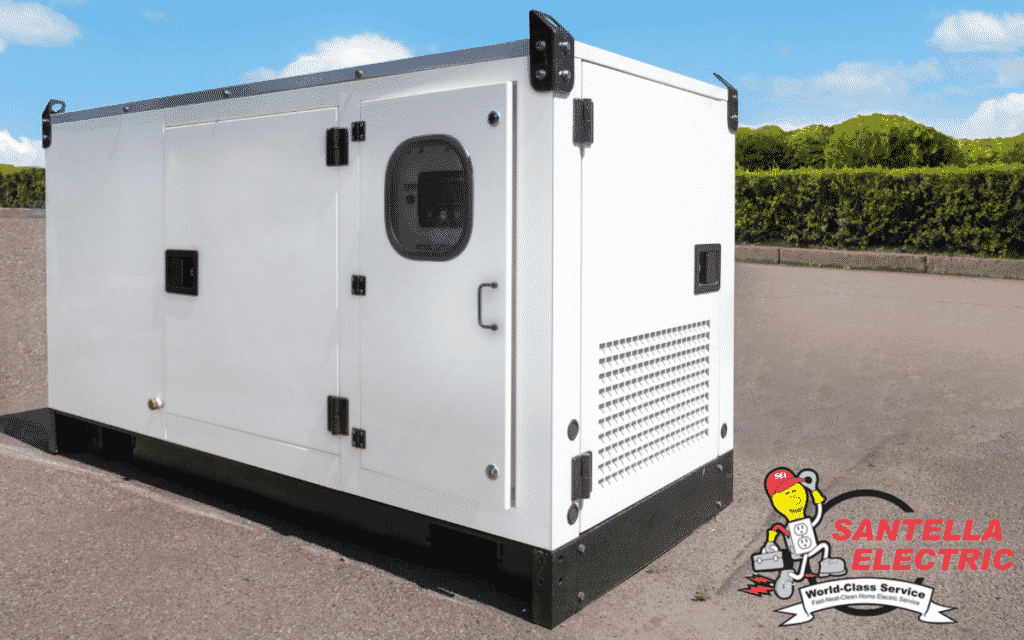 Provide backup energy for your daily needs
A power outage can prevent you from doing your regular or even critical activities in your home. Because of this, you should consider buying a good quality generator for your house. This device will provide backup energy for your daily needs. When a power outage occurs, this device will be turned on, allowing you to continue normal activities in your house. You can still do any of your daily activities, such as watching television, working on your computers, reading your favorite books under a light, cooking, and many other things around the house.
Make your house smart
This is another main benefit that you can get from this standby generator. When you come to Santella Electric, we can recommend the best standby generator that matches your needs and has easy availability. Some standby generators come with an automatic transfer switch. This feature is very useful to help you get access to the backup energy immediately. When a power outage occurs in your area, this generator will switch the electricity from the regular source to this generator instantly.
It is very convenient for you to live in a smart house with an automatic generator system. You don't need to do anything to activate the generator. This benefit is very useful for you who don't have a lot of experience in dealing with any electricity. The backup energy will come immediately after the power outage situation occurs. If you use a high-quality standby generator, you will never have to deal with any delays in offering backup energy for your house.
Improve the security around your house
Big on home security? If you have electronic security products in your home, such as a camera, garage door opener, alarm system, etc. Without electricity, all of these security products won't work normally. Because of this reason, you need to install the best generator for improving the overall security around your home. You can protect your assets and your family when you have a functional generator for offering backup energy for all of your security products in your house. You will be able to prevent other unwanted people from entering your house when you can keep the security system working in your house.
Contact us today before buying
After you know all benefits of using a standby generator, you may be inclined to buy a new device for your needs. Our company, Santella Electric, can be a resource for you and your family when making this decision. We have several types of generator brands that we are licensed by the manufacturer to install and repair, all coming with different capacities. You can select the best one depending on your needs.
Once you find the best generator for your house, you can contact us for our installation service. We will send the best technicians to your place to install your new generator in your house. Our technicians will only require a few hours for installing this device in your house. Our specialists will also teach you how you can operate this generator easily, so you can feel comfortable after we leave.
Contact us today!